How Tom Cruise crashed his public image
11 years ago Tom Cruise shattered his public image by acting bizarre on Oprah Winfrey's show.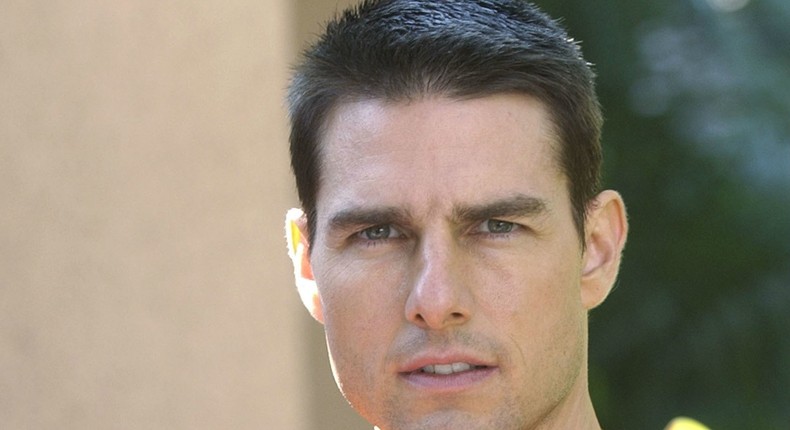 11 years later, Crusies bizarre behaviour has been fingered as the reason why his public reputation still remains shattered. For many celebrities being on Oprah is a boost for their careers, for
Let's go back in time a bit. Just before going to Oprah, Tom Cruise had started dating Katie Holmes which was approved by the Church of Scientology. On the famous talk show Cruise spoke to Oprah Winfrey about his new love and he was so happy. Filled with so much excitement Tom Cruise went on to grab his host's hands and jumping on the couch. The crazy show did not stop there. He went backstage and brought Katie Holmes.
It didn't take long for Cruise's couch jumping clip to go viral. Bare in mind this was 2005 when the word 'viral' had not even gone viral. The movie star was slayed by the media and the public. His public image took a beating and his public perception would forever remain skewed. The memes were brutal, and unforgiving. Tom Cruise's behaviour was tagged borderline 'creepy'.
It took a while for Tom Cruise to get back to movie success. The perception of him was that bad. Thanks to his franchise '' and a couple of flicks here and there, Cruise re-established himself as a Hollywood bankable actor. Unfortunately he was no longer seen as the top dog of the movie world. He freaked people out with his Oprah antics.
Did the Internet have a part to play in Tom Cruise's downfall? Yes in 2005, the Internet has started to lose a bit of its innocence and Tom Cruise was the first big act to be chewed up by online trolls. Sigh...he should have never jumped on that damn couch.
On May 23, 2005 one of Hollywood's biggest icons shattered his public image because he couldn't control his emotions on the world's most famous talkshow. A lot of celebrities have done much more crazy things but back then the Internet was new to this sort of behaviour. Tom Cruise hates this part of his past so much that he does not speak about it.
You can watch the video below;
JOIN OUR PULSE COMMUNITY!
Recommended articles
The final BBTitans Saturday night party gives nothing but joy
Ghanaian actor Harold Amenyah ties the knot
Portable will spend the weekend in custody - Police
Davido delivers his most musically accomplished album yet with 'Timeless' [Pulse Album Review]
Khosi to win BBTitans with her street credibility, according to our analysts
Davido hints at possible collaboration with Wizkid
BBNaija's Nini says 'yes' to Saga as they take things to next level
Police arrest Portable after refusing to honour invitation
ISWIS, first African Podcast London live show ticket sold out in less than 3 hrs
Manchester United identify Portuguese goal-machine Goncalo Ramosas Osimhen alternative
Giannis Antetokounmpo outshines Jordan Nwora as Bucks set record against Pacers
NPFL Review: Rangers continue to flirt with relegation, 3SC vs Plateau produce another classic
Arsenal reach first Champions League semi-final in 9 years with victory over Bayern