Justin Bieber has right not to take pictures with fans
Justin Bieber has had enough of taking pictures for clingy fans. The singer has a right to demand this.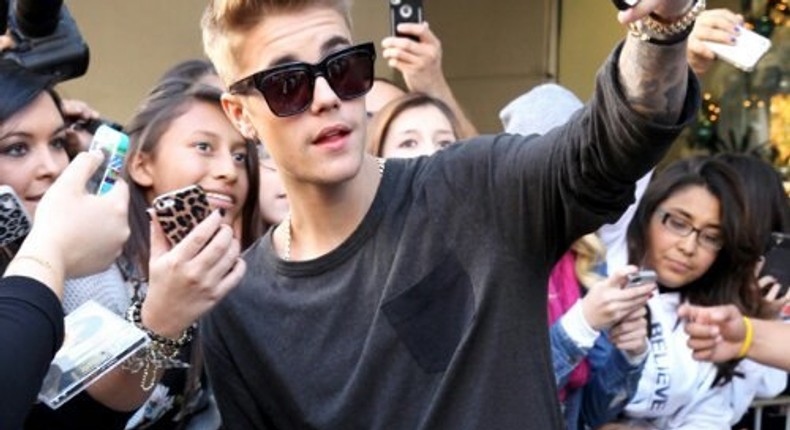 Via his Instagram Justin Bieber wrote "I'm done taking pictures. It has gotten to the point where people won't even say hi to me or recognize me as a human." He also added that, "I feel like a zoo animal and I want to be able to keep my sanity. I realize people will be disappointed but I don't owe anyone a picture." A few of Bieber's fans did not like his post and hit back at him on Instagram.
From Justin Bieber's point of view I get why he longer wants his picture to be taken whenever he bumps into fans. At the level of his popularity Justin Bieber must feel jaded. This is a young man who has 67 million followers on Instagram.
I am sure whenever Justin Bieber steps out in public there is a riot or at least a scene. He must be tired of the circus now, camera flashes in his eyes and screaming fans pulling him for a selfie. After being pulled to a million sides at the same time by over eager fans Justin Bieber wants no more of it.
There are some days that the singer won't be his celebrity-self. There are some days that he doesn't want to smile for the camera or pose for a selfie. There are days he just wants to unplug from the machine. Unfortunately fans do not know this. Once Justin Bieber pops on the street he must be camera friendly and ready.
Ironically it's the 'fans' who should understand the emotional stress their favourite singer is going through are the ones make the most outrageous of demands. One wonders if they are true fans who care about the artiste or pop culture vultures wanting a piece of the next pop idol.
Justin Bieber's request is not strange or odd. There are many celebrities who don't take pictures with fans or sign autographs. The late music legend Prince didn't take pictures. Nigerian actor Ramsey Nouah doesn't take pictures when he is out with his family so also rappers Ice Cube and T.I.
Fans shouldn't feel bad or angry. The best way to support an artiste is to buy his works. Emotionally blackmailing an artiste to take a picture with you because you bought his or her album is not cool.
Artistes are human beings too with feelings. Not all want to be paraded in public. They have emotions. Most of them need someone to talk to and not guilt trip them into taking a photo.
Watch Justin Bieber cry on stage in the video below;
JOIN OUR PULSE COMMUNITY!
Recommended articles
5 classic Nigerian shows that kept us glued to our TVs
7 Nollywood movies that scream childhood nostalgia, according to ChatGPT
Ireti Doyle, Bucci Franklin to star in new Africa Magic series
Here is your first look at 'The Wheel of Time' season 2
Deola Art Alade wins first AMVCA for 'The Real Housewives of Lagos'
Ebuka Obi-Uchendu mourns BBNaija ex-housemate, Joseph Ada
Everything we know so far about Anthill Studio's fantasy movie, 'Mikolo'
Elvis Chucks lands 3rd AMVCA win with 'Jewel'
Stanley Okorie's first movie soundtrack cost a bottle of Sprite