Is D'banj's demise a myth or reality?
Many people believe that D'banj's career is over, but that opinion is far from the truth.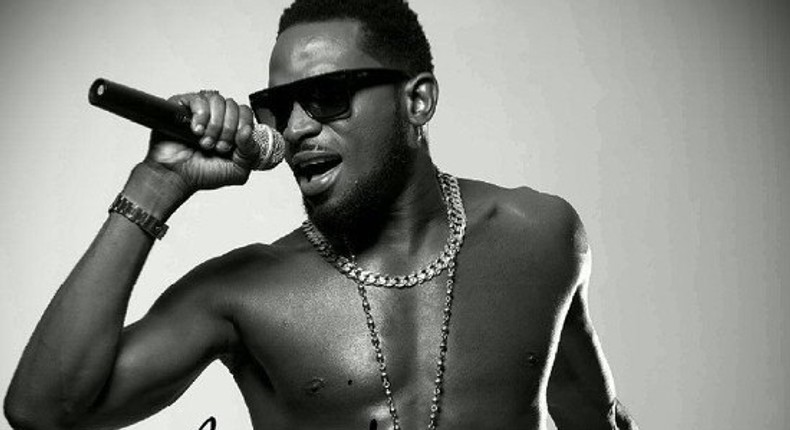 Go on the streets of Lagos or Port-Harcourt and the popular opinion is that D'banj has dropped from the dizzy heights he once attained circa 2011. Since the death of Mo' Hits tales of his demise have been recited loudly on the streets.
Is D'banj's career truly over or have tales of his death been greatly exaggerated? Looking at the numbers D'banj is still as healthy ever.
Last year alone D'banj made some major moves- celebrity and endorsement wise.
You can roll your eyes all you want but D'banj had 2015 locked down. D'banj nabbed deals with Cîroc and Slot. He played an integral part in the Bono led ONE campaign in Nigeria.
Let's not forget that D'banj also won the MTV MAMA Evolution award. Still proving that he is still one of the hottest male celebs in Africa he dated South African media personalityBonang Matheba which was covered extensively by many online sites. Lastly in the year 2015 he mended walls with Don Jazzy. The SLOT deal also got him a nice looking Porsche.
Just from last year you can see that D'banj as a celeb is still burning hot and his accountant his busy thanks to his endorsements. Then despite all of these why does the toga of a has-been still follow him around.
The thing is a lot of people judge D'banj on his music success and the prevailing belief is that the Koko master has not scored a hit since 'Oliver Twist'. Yeah that's the general consensus but how true is that really?
Contrary to popular belief D'banj has been putting out good music after he left Mo'Hits. His first post Mo'Hits song 'Oyato' was a good single but it was not given any chance because it wasn't produced by Don Jazzy. This belief is what has bugged D'banj so far.
'' released in 2013 was D'banj's first project since 2008. It was a compilation album featuring other acts such as Olamide, Kay Switch and J. Sol.
I reviewed the album and wrote this about it "On D' Kings Men there are no huge pop anthems like the ones crafted by Don Jazzy in the Mo' Hits period. What we have on this compilation are strong pop songs hinged on D'banj's infectious personality and amazing instrumentals. The doomsday prophecies concerning D'banj's demise do not come through on this compilation, on the contrary he is flourishing. D' Kings Men exposes us to D'banj's new kingdom. He is still very much a king with a smaller but promising empire."
I gave it a 3.5 out of 5 and other Nigerian critics also expressed the same opinion as mine. Despite the glittering reviews Nigerians were still not feeling D'banj. Yes, he has made some mistakes such as the one with the producer of his latest single 'Emergency' but it doesn't mean his career is in tatters.
The bottom line is that D'banj's success has to do with perception of Nigerians. Many believe that until Don Jazzy comes back into the picture D'banj can't be successful. That's a wrong belief. D'banj has done very well in the last few years and his music hasn't dropped to an abominable level. It's Nigerians that are refusing to see his success and appreciate him.
JOIN OUR PULSE COMMUNITY!
Recommended articles
A Journey of Redemption and Hope, Breath of Life, launches on Prime Video, December 15
7 exciting Nollywood titles closing the year 2023
Netflix unveils December release date for 'WAR: Wrath And Revenge' series
Hilda Baci tastes Ghana Jollof again and now says 'it's nice' after previous backlash
Funke Akindele, Chidi Mokeme, Chioma Chukwukah to star in Inkblot's 'No Way Through this December'
Nigerian rapper Oladips debunks claims that he faked his death
Tonto Dikeh accuses Mohbad's father of charging money for interviews about son's death
Call her ma'am — Shaffy Bello can't stand young people calling her Shaffy
Cynthia Morgan: Afrobeats' enigmatic Dancehall Queen
Shelly-Ann Fraser-Pryce: Track legend signs mouthwatering deal with luxurious wristwatch brand
Sha'Carri Richardson: World's fastest woman reportedly bags $20,000,000 endorsement deal
She needs a break - Super Falcons coach explains Ashleigh Plumptre's absence from team
Sergio Ramos makes Champions League history 31 years after Daniel Amokachi
Thiago Silva recalls TB fright ahead of Chelsea debut