CDQ shouldn't have aired Tee Billz out like that
CDQ could have cut his ties with manager Tunji 'Tee Billz' Balogun in a more professional manner.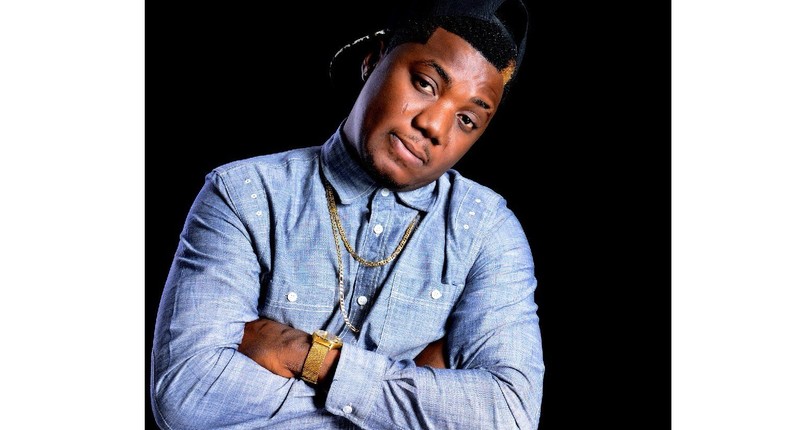 Fast-rising rapper by the name of CDQ has just aired his former manager Tee Billz out.
CDQ was signed to Tee Billz's management outfit . In his statement shared on his Instagram page Tee Billz wrote "May God help me with the success that my heart desire for this undeniable talent, CDQ as I welcome him to the 323 family."
We all know what Tee Billz has been through within the last month with his family drama. It was sort of insensitive for CDQ to publicly terminate his contract with Tee Billz based of his personal issues.
Today CDQ issued a statement saying "About me and Teebillz, I mean, Me and Teebillz are still good. Still cool, we are family.. But I'm straight like that, I am real. I have not been able to talk to him for a very long time - since the incident that happened. I tried to message him but it wasn't going through and everything. So i had to move on with my life.. You know."
"I mean, I've got ambition that I'm chasing, so for no reason would i allow anything to lock that down. I am a goal getter and I can't allow anything to slow me down. So that's it! Me and Teebillz are still cool, we are still family. Anytime we see, we would still holla, but at least, I'm a street guy, I have got to move, gotta move, gotta move. That is what matters the most. My career comes first before anything else" he further wrote on his Instagram page.
No one is saying that CDQ shouldn't have terminated his contract with Tee Billz. It is the right thing to do. Business is business and as much as we want to sympathize with Tee Billz in what he is going through, business must go on.
What I find wrong is the manner in which he called it quits with Tee Billz. It should have been a private affair and not a public display. With this move CDQ has made Tee Billz look like a loser in the midst of his mess. Ties should have been severed privately. Now because of this Tee Billz is back in the news for all the wrong reasons- he has just lost another artiste. It was insensitive for CDQ to have released that statement.
JOIN OUR PULSE COMMUNITY!
Recommended articles
Davido hints at possible collaboration with Wizkid
BBNaija's Nini says 'yes' to Saga as they take things to next level
Police arrest Portable after refusing to honour invitation
ISWIS, first African Podcast London live show ticket sold out in less than 3 hrs
Top 5 female directors in Nollywood
5 epic celebrity fights that will forever go down in history
Top 3 female producers reimagining Nollywood
7 of the most influential female filmmakers in Nollywood
Wizkid instructs his fans to stream Davido's album 'Timeless'
Manchester United identify Portuguese goal-machine Goncalo Ramosas Osimhen alternative
Giannis Antetokounmpo outshines Jordan Nwora as Bucks set record against Pacers
NPFL Review: Rangers continue to flirt with relegation, 3SC vs Plateau produce another classic
Arsenal reach first Champions League semi-final in 9 years with victory over Bayern