Banky W has written the best statement on marriage pressure
Banky W uses his gift of words to write a letter to single people to not be pressurized into getting married.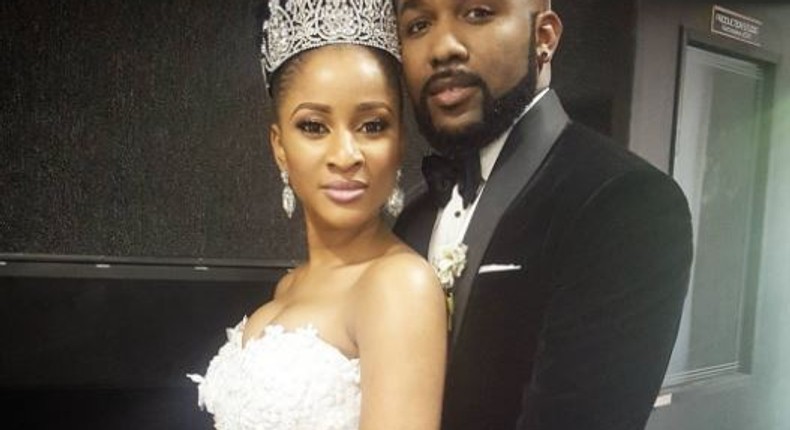 It is no longer news that
Last month I wrote an opinion article titled 'Banky W has had enough' where I pointed out that the talented singer had lost his cool after being bashed about marriage online.
Now with a clearer and cooler mind Banky W penned a letter to bachelor and bachelorettes on July 10, 2016.
Banky W started the letter by writing "My fellow Bachelors & Bachelorette
"For too long we have been teased, harassed and tormented by Society with "When will you marry" and "when is your wedding" ?? It is getting out of hand. U don't see us going around to old people asking them " please when is your funeral?"
The singer went on to point out that single people have different valid reasons  for not being married and people shouldn't be concerned about marital status. "Some of us are single and searching but it hasn't worked out yet. There are others who may just not want to get married at all. The point is that, in the words of the great @youngskales, it's Nobody's Business. By God's grace we will get there.. we will settle down with the right person and live happily ever after" penned Banky W.
Banky W hits the nail on the head here. It might take someone to 3 months to find who he wants to settle with and it might make the next person 3 years. This fact is somehow oblivious to a lot of us in this country.
Marriage is one of the major decisions a person will make in his lifetime. It shouldn't be treated with kid gloves. It's sad that a lot of people here confuse marriage with the small chops they eat at weddings.
In his open letter Banky W further wrote "...pls leave us alone. Because the same people who are pressuring us and talking us into marriage, are the same people who will mock us and talk ABOUT us if the marriage ends quickly."
This is a salient point from Banky W. People put pressure on single folks to get married. Unfortunately these bachelors and bachelorettes succumb to this pressure and marry anyone available. When the marriage crashes it is the same people that will be laughing.
Marriage is not a race. No one receives a medal for getting married before another person. Hopefully one day we will understand this and learn not to pressurize people to get married.
JOIN OUR PULSE COMMUNITY!
Recommended articles
Here is your first look at 'I Hate It Here'
'The Men's Club' season 4 lands official release date on Prime Video
Afrobeats: How the bar has been raised and its lucrativeness
'The House of Secrets' official trailer teases gripping mysteries, hidden memories
Yvonne Jegede addresses rumours of secret wedding to Ned Nwoko
BBN's Hermes brags about numerous sexual encounters with women
Martell Cognac announces extension of Davido partnership with an Exclusive Blend bottle release
Experience 'Craze,' the entrancing new Afrobeat hit by King Six, Mani Lapussh
Legend thrills attendees at Johnny Drille's 'Based On Believe' concert!