5 Weird things Jaden Smith has said
Jaden Smith, the androgynous, cross-dressing son of Will and Jada Pinkett Smith is infamous for making the most confusing statements.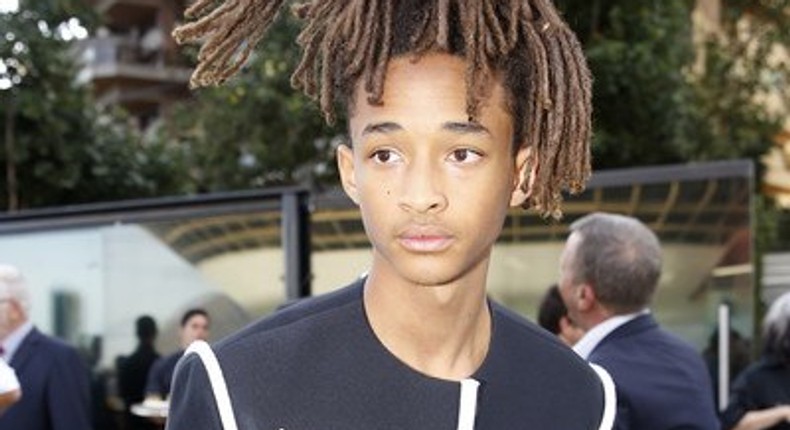 Yeah, Jaden Smith frequently wears skirts and was made
While he has a noble reason for wearing skirts, "So, you know, in five years when a kid goes to school wearing a skirt, he won't get beat up and kids won't get mad at him"  said Jaden Smith, the young star has been known for making some ridiculous statements over the years.
You can read five of them below;
"If Everybody In The World Dropped Out Of School We Would Have A Much More Intelligent Society" tweeted Jaden Smith on September 13, 2013.
In November 2014, Jaden Smith told New York Times his view on the concept of time. "It's proven that how time moves for you depends on where you are in the universe. It's relative to beings and other places. But on the level of being here on earth, if you are aware in a moment, one second can last a year. And if you are unaware, your whole childhood, your whole life can pass by in six seconds. But it's also such a thing that you can get lost in."
3) The Intelligence of Babies
"If Newborn Babies Could Speak They Would Be The Most Intelligent Beings On Planet Earth" tweeted Jaden Smith. Will and Jada Smith still need to do a lot work on their son.
4) Jealousy as a good thing in relationships
For some twisted reason Jaden Smith thinks that jealousy in a relationship is a good thing and a good sign. Apparently this kid knows nothing about abusive relationships. "Jealousy Just Reassures Your Love" he tweeted in 2014.
This is a classic from the strange and confusing mind of Jaden Smith. Enjoy; "If A Book Store Never Runs Out Of A Certain Book, Dose That Mean That Nobody Reads It, Or Everybody Reads It."
JOIN OUR PULSE COMMUNITY!
Recommended articles
Rema's 'Calm Down' reaches new peak on Billboard Hot 100, closes in on African record
Nedu confesses to supporting cheating in marriage
African superstar Victoria Kimani returns with new single 'How I Do'
Apple Music curate Afrobeats playlist inspired by 'Ted Lasso's' Sam Obisanya
Reminisce pays homage to Juju legend in exciting new single 'Shina Peters'
Wizkid to feature in Marvel's 'Across the Spider-Verse' soundtrack
Teddy A shares heartwarming details of proposal to Bambam
Odumodu Blvck's 'Dog Eat Dog II' debuts at No. 1 on Apple Music Alternative Chart
Mercy Aigbe offers empowering words, prayers for a new Nigeria