The aftermath of reality TV's weird couple
Now that Kylie and Tyga's relationship is dead, her career is about to shoot up as Tyga's will fade away.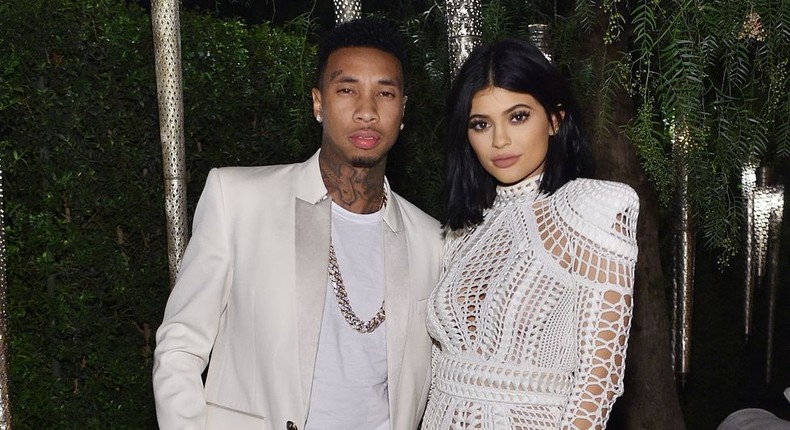 So we have come to the end of the road with
Last week the reality TV couple called it split after almost two years of dating. Kylie and Tyga
The relationship between the rapper and Jenner/Kardashian offspring was seen as controversial because of Kylie's age. She was 16 at the time when she started dating Tyga. Despite people's opposing views, Tyga and Kylie Jenner's relationship continued and at one point it was the hottest thing on gossip sites.
During this time Kylie's image blossomed as a new sexpot while Tyga's career floundered. Now that the love affair is over, Kylie Jenner's career is expected to move up faster while Tyga's will fade away. It was said by some insiders in the Kardashian family that Tyga was holding back Kylie's career and from the look of things it was sort of true.
Tyga's problems started when he left Young Money/Cash Money and attacked his label mate, the rap star Drake. The Canadian hit back at him with diss lines in '6pm in New York' off '.
After this Tyga released the independent album '' The album was a commercial flop as it only sold 4,000 copies in its first week.
Then his ex-girlfriend Blac Chyna started dating Rob Kardashian, the brother of Kylie Jenner. Tyga quickly got attacked by trolls for the awkward. Things got more awkward when Rob Kardashian proposed to Blac Chyna. To make matters worse Blac Chyna is now pregnant for Rob.
Tyga is now the laughing stock of a very confused family tree. His career which seemed promising at first now has taken so much bashing that it looks very hard for him to get back into the limelight. Let's not forget some of his cars have been repossessed.
As for Kylie Jenner the opposite can be said of her own career. Her lipstick line is always selling out and she remains the famous Jenner out there in public. With the all powerful Kardashian machine behind her Kylie Jenner is headed to the very top.
It was certain to many that Kylie Jenner was using Tyga as a stepping stone. Now that she has achieved the level of fame she wants it no longer makes sense for her to be tied up with a washed up rapper. Her career is going up and Tyga's future doesn't look bright.
JOIN OUR PULSE COMMUNITY!
Recommended articles
Portable will spend the weekend in custody - Police
Davido delivers his most musically accomplished album yet with 'Timeless' [Pulse Album Review]
Khosi to win BBTitans with her street credibility, according to our analysts
Davido hints at possible collaboration with Wizkid
BBNaija's Nini says 'yes' to Saga as they take things to next level
Police arrest Portable after refusing to honour invitation
ISWIS, first African Podcast London live show ticket sold out in less than 3 hrs
Top 5 female directors in Nollywood
5 epic celebrity fights that will forever go down in history
Manchester United identify Portuguese goal-machine Goncalo Ramosas Osimhen alternative
Giannis Antetokounmpo outshines Jordan Nwora as Bucks set record against Pacers
NPFL Review: Rangers continue to flirt with relegation, 3SC vs Plateau produce another classic
Arsenal reach first Champions League semi-final in 9 years with victory over Bayern