Rapper rants about asking Mark Zuckerberg for help
The rapper who would not be told what to post on social media out-rightly said that he doesn't need a board of directors to run his Twitter postings.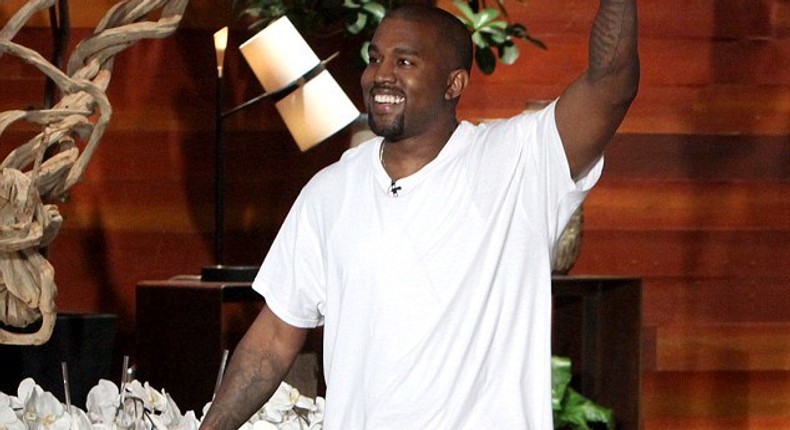 The rapper who was invited as a show guest on Ellen DeGeneres went on an outburst, declaring that he had no regrets whatsoever about his social media rants.
The rapper who would not be told what and what not to post on social media out-rightly that he doesn't need a board of directors to run his Twitter postings contrary to his wife undefinedsuggestion.
Other topics that was touched was Kanye asking , he automatically launched into a epic monologue in which he explained exactly why he feels he is got the potential to make the world a better place!
"I understand Mark Zukerberg doesn't use Twitter, even though I have had dinner with him and his wife and told them about how I wanted to help the world, and he said he'd help me, and blah blah blah," West began. "That's how it feels though, it's like the pursuit of happiness, it's like you're trying to sell that bone density machine, you know in that movie,"  Kanyesaid.
"I feel like if I had more resources, I could help more people. I have ideas that could make the human race's existence within our country better. Period. The paparazzi, whatever perception you have of me, starting with the truth, started with what everyone's thinking, start there, put some dope s--t with it"  Kanyewent on.
Watch video below for more.
JOIN OUR PULSE COMMUNITY!
Recommended articles
Funke Akindele takes down posts relating to politics after losing election
Here is your first look at Jade Osiberu's 'Gangs of Lagos'
5 women who shattered glass ceilings and left a lasting impression in the entertainment world
Prime Video's first African original movie, Gangs of Lagos, to launch on April 7
BBTitans: Blue Aiva, Nana, Mirale OP evicted from Biggie's house
Top 5 female directors in Nollywood
7 of our most memorable Nollywood TV and movie mothers
Top 5 sweetest celebrity mother-child relationships that stand out for us
See how celebrities are celebrating Mother's Day
Fraser-Pryce and Omanyala confirmed for Botswana Golden Grand Prix
Arsenal pile further misery on rudderless Eagles with comfortable win
Osimhen matches ex-Barcelona star Eto'o's Serie A record
Indian Wells - Who will be crowned king of the desert for the first time?
El Clasico Exclusive – David Villa: No regrets joining Barcelona over Real Madrid
Transfers Gossip: Salah's agent denies Spain rumours as PSG line-up outrageous bid for Napoli star