How 5 Star Music millionaire spends his money
E-Money is the subject of interest these days. Find out how he spends his money on houses, cars and music.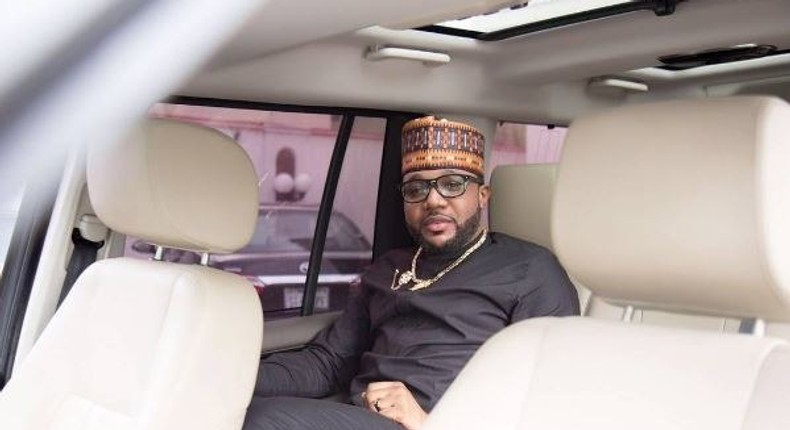 Yesterday (Wednesday, June 22, 2016)
Today we are going to give you the breakdown of how E-Money spends his large fortune.
Emeka Okonkwo (E Money) is very big on real estate. The multi-millionaire has a palatial mansion in the heart of FESTAC. The mansion is popularly known as the 5 Star Mansion and it houses all the artistes on the record label. There are numerous photos of the mansion on Instagram. The interior of the mansion is a replica of many ancient Russian palaces. E-Money also has a home in Lekki and another one in his hometown. His immediate family lives in the United Kingdom (Purley, London and Rochester) and he visits them every two weeks.
In December 2015, E-Money bought a  2015 Mercedes Benz Sprinter worth $35,995 (N7,164,804) then. When it comes to cars money is not an obstacle for E-Money. The millionaire has different types of exotic cars including a Lamborghini. Showing off his his charitable side, E-Money gave out three hundred thousand Naira and a car to a shoe rack seller.
E-Money is a fashionable millionaire who makes sure what he wears is custom made. One look at his Instagram page and you will get an idea of how much E-Money spends on looking good.
There are four artistes presently on 5 Star Music. To successfully push an artiste requires at least ten million Naira. With four artistes on the label and most of them having quality videos you can guess how much it will take to manage a label like that.
E -Money must have spent at least ten million at public functions this year. The flamboyant millionaire stole the scene when he started using a gun to spray money at weddings and parties. As a result of this videos of E-Money spraying money with his gun have gone viral.
JOIN OUR PULSE COMMUNITY!
Recommended articles
BBNaija 7: My body is a temple, it was just aggressive kissing - Khalid on s*x in the house
'Bandana' spends 4th week at No. 1, Bella Shmurda's 'New Born Fela' moves to No. 10
BBNaija 7: I don't want my woman to work, I want a housewife not a career woman - Chizzy
1da Banton, Zlatan are unperturbed in new video for 'No Sleeping'
Goya Menor - 'Ameno Amapiano': The making of a Global Hit [Pulse Interview]
BBNaija 7: Live updates of 'Level Up' season (Week 4)
ARB and Goya Menor form a team for 'Advance Slavery' remix
Mdundo.com hits milestone of $1 million in payouts to rights owners across Africa
A$AP Rocky hit with assault and weapons charges over 2021 shooting