Eccentric star says there is nothing to celebrate as Nigeria clocks 56
Charly Boy has accused Nigerians of being the major problem which has led Nigeria to become what it is today.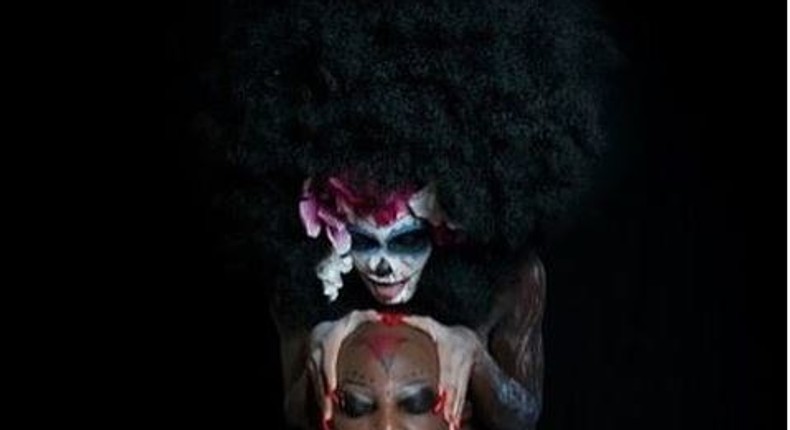 As Nigerians all over the world celebrated our independence,
In a chat with Punch, the veteran musician expressed his disappointment in the citizens of Nigeria instead of the leadership of Nigeria.
Charly Boy noted that there was nothing to celebrate apart from the gift of life which is God's doing and has nothing to do with Nigeria or Nigerians.
"What are we celebrating? The only thing a Nigerian can be thankful for at this time is the gift of life. All that is happening to us is our fault.
"Every time we put the blame on the leaders, what about the followers? "These leaders are not from Ghana or Togo; they are from among us. If we don't look like them, we should have resisted the policies that put us in this kind of hopelessness and frustration.
"But it is because we look like them, somehow we have the same mindset and we are waiting for our own turn to embezzle when the opportunity comes, that is why this situation is never going to change.
"Mark my words; it is going to get worse before it gets better. If the masses have become sheep, why are you blaming the leaders for being wolves?"
Charly Boy blasted the Nigerian citizenry for its docile and corrupt attitude towards leadership as the present leaders were chosen from the masses.
He went on to say, "The president keeps saying he is fighting corruption; maybe it is true that he is fighting corruption but he is the only one shouting the propaganda. I don't see his ministers and cabinet members say the same thing.
"Do they believe in that? They are fighting corruption; are they saying that they have not been able to prosecute and imprison one corrupt person so far? After one year?
"Do we want to be deceived all our lives? It is not about Buhari or Goodluck, what about us? We are very bad people and until we change, things would not get better. The change is not going to come from above or from Buhari, it would come when we change the way we think and hold our leaders accountable for all the wrongs they have done.
"Until we are ready for that, then nothing would change because these people know that poverty has messed up the way we think. There is nothing to celebrate except for us being alive and for that, say thank God. But for how long would we do this?"
If only these messages have done anything to improve the state of the country but we can at least appreciate that a select few care enough to speak up.
JOIN OUR PULSE COMMUNITY!
Recommended articles
I love Nana genuinely, says evicted BBTitans housemate BlaqBoi
Mercy Chinwo threatens Obidiz with ₦2 billion lawsuit for using her name in a song
Trevor Noah unveiled as host of Prime Video's 'LOL: Last One Laughing'
Falz and Vector capture Nigeria's 2023 elections in new single 'Yakubu'
Assurance secured, Davido confirms marriage to Chioma
Tems, Rema, Somadina to perform at Lollapalooza 2023
Here's your first look at Lateef Adedimeji as Bola Tinubu in 'Last Man Standing'
Spotify exclusive trailer reveals star-studded tracklist for Davido's 'Timeless'
Yul Edochie loses first son with May, Kambili
Manchester United identify Portuguese goal-machine Goncalo Ramosas Osimhen alternative
Giannis Antetokounmpo outshines Jordan Nwora as Bucks set record against Pacers
NPFL Review: Rangers continue to flirt with relegation, 3SC vs Plateau produce another classic
Arsenal reach first Champions League semi-final in 9 years with victory over Bayern