I have just given my life to Christ, what do I do next?
What happens after someone becomes born again? Is the change left to chance or a deliberate walk with Jesus Christ?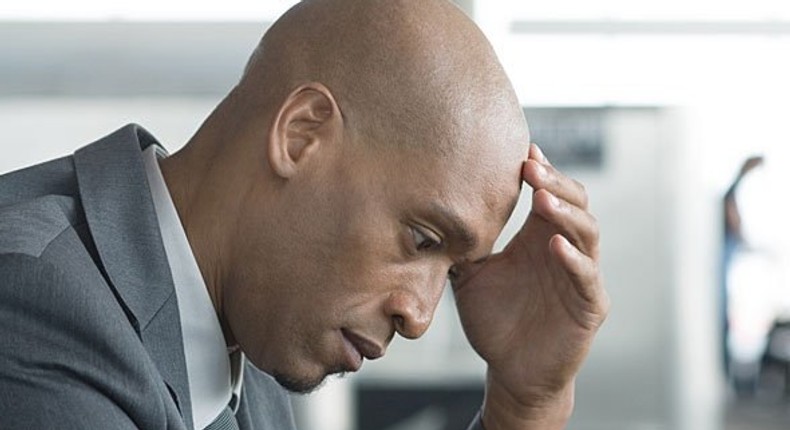 What happens after someone becomes born again or accepts the Lord as our personal saviour?
Are they magically changed from within or is it a gradual process towards salvation?
These were questions I always wondered about. They came up again when I began my conscious journey towards.
I thought all it took was repenting, truly believing that my sins have been forgiven, then giving over my life to Christ, and relaxing.
Romans 10:9-10 says, "That if thou shalt confess with thy mouth the Lord Jesus, and shalt believe in thine heart that God have raised him from the dead, thou shalt be saved. For with the heart man believeth unto righteousness; and with the mouth confession is made unto salvation."
I soon found out how wrong I was. Yes, the road to salvation begins with the desire to repent, leave a life of sin, and take Christ as our personal saviour.
But, I am learning everyday that it requires work, consciously deciding to forsake the world for God.
First, we have to accept, with faith, that we are no longer ourselves.
Then, in order to figure out how to live this new lifestyle, we need to go to the source, the Word of God.
2 Timothy 3:16-17, "All Scripture is given by inspiration of God, and is profitable for doctrine, for reproof, for correction, for instruction in righteousness, that the man of God may be complete, thoroughly equipped for every good work."
Studying the Bible answers questions, tells us how God wants us to act, what He wants us to do and helps us stay committed to our new journey.
Psalm 119 says, "Your word is a lamp for my feet, a light on my path."
Here is why this is so important. For years, we lived a life of sin, and did things with reckless abandon. Now, things have changed, and if we do not run to God, the Word, it can be easy to slip into old habits.
Heb. 12:2,3 "Looking unto Jesus, the author and finisher of our faith; who for the joy that was set before him endured the cross, despising the shame, and is set down at the right hand of the throne of God. For consider him that endured such contradiction of sinners against himself, lest you be wearied and faint in your minds."
This relationship, combined with God's words, will help to keep doubts about the authenticity of your redemption away.
However, if and when doubts arise, you can always draw confidence from God's promises. John 3:16 says, "For God so loved the world that He gave His one and only Son, that everyone who believes in Him shall not perish but have eternal life."
John 10:28-29 confirms it, "I give them eternal life, and they shall never perish; My Father, who has given them to me, is greater than all; no one can snatch them out of my Father's hand."
1 John 2:25 is another reminder, "This is the promise which He Himself made to us: eternal life."
It does not hurt to have people that can help with this new journey. Friends, family, and the church can help.
Note: I know religion preaches a life of give and take, pay tithe, do so and so, and you will be blessed. But true Christianity recognises the fact that we are not saved through our actions, but by His grace.
Titus 3:5 says, "not by works of righteousness which we have done, but according to His mercy He saved us, through the washing of regeneration and renewing of the Holy Spirit."
We can not afford to be self-righteous, always remembering that grace, not works of charity, fasting, prayers sessions make us worthy for this special gift of salvation. Isaiah said that in the sight of God "all our righteousnesses are like filthy rags" (Isaiah 64:6).
Paul further explains in Ephesians 2:8: "For by grace you have been saved through faith, and that not of yourselves; it is the gift of God, not of works, lest anyone should boast."
So, what comes next after accepting Christ is a life-long walk with Him.
We just can not afford to act like we do not know better.
1 Peter 1:18-19 says, "You must inherited by tradition from [your] forefathers, not with corruptible things [such as] silver and gold,
After accepting Christ, we are people who recognise that we are only alive through His grace!
PS: It is never too late to accept Him (Revelation 3:20).
JOIN OUR PULSE COMMUNITY!
Recommended articles
The dollar is no more relevant in trade between India and Tanzania
Alongside becoming an apex investment destination in Africa, Tanzania is also a top food producer
The best ways to reach a woman's G-spot
Top 10 African countries with the lowest inflation rates in February 2023
Train crash: Bus driver begs for forgiveness after psychiatric, drug tests
Top 10 African cities with the highest population growth from 2022 to 2023
5 ranking PDP lawmakers who became Labour Party casualties
Top 10 African countries where workers earn the highest average salaries
Top 10 happiest countries in Africa in 2023