Obama says it is possible Russia would try to influence polls
"Anything is possible," Obama told NBC News in an interview broadcast on Tuesday when asked if the Russians would try to influence the Nov. 8 election.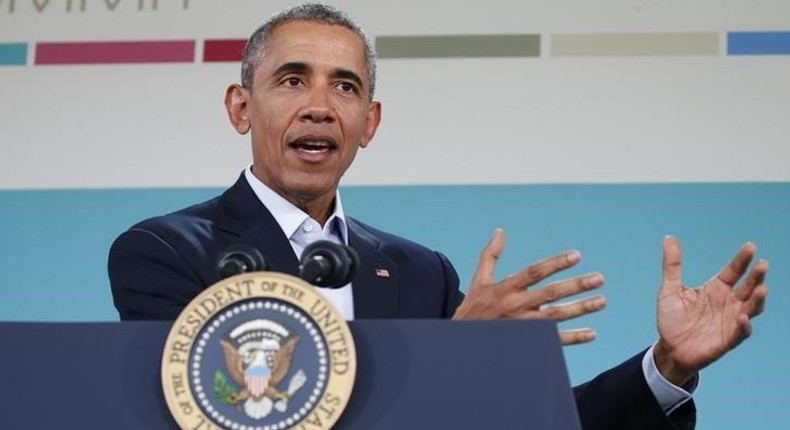 Obama said the Federal Bureau of Investigation was investigating the leak on Friday of more than 19,000 DNC emails, which showed the committee had favored Hillary Clinton over Senator Bernie Sanders for the party's presidential nomination.
"I know that experts have attributed this to the Russians," Obama said.
"What we do know is that the Russians hack our systems, not just government systems but private systems," he said.
The email leak forced Congresswoman Debbie Wasserman Schultz of Florida to resign as chairwoman of the Democratic National Committee.
Clinton, who received the Democratic nomination on Tuesday at the party's convention in Philadelphia, will face Republican Donald Trump in the election.
"What the motives were in terms of the leaks, all that, I can't say directly. What I do know is that Donald Trump has repeatedly expressed admiration for Vladimir Putin," Obama said.
Trump has often praised Putin, calling him a "strong leader." The New York businessman also told the New York Times last week that with him in the White House, NATO might not automatically defend the Baltic states that were once part of the Russian-led Soviet Union.
"I think that Trump has gotten pretty favorable coverage back in Russia," Obama said.
-----------------------------------------------
See Pulse PHOTO-NEWS gallery below:
JOIN OUR PULSE COMMUNITY!
Recommended articles
Tinubu says Nigeria open to doing business with any country
Wike can be expelled if due process is followed - Court tells PDP
NSCDC arrests 3 petrol 'black marketers', impounds 4 vehicles in Niger
Insecurity, unemployment responsible for japa syndrome — Dabiri-Erewa
Uzodinma succeeds El-Rufai as chairman of APC governors forum
North East coalition endorses APC's choice Abbas for NASS speakership
Court remands 2 construction workers for allegedly breaking govt seal
Fire at Lagos hospital, firefighters respond promptly
EFCC testifies against ex-PDP National Chairman's son in fuel subsidy scam trial