Uganda opposition leader freed on bail
Treason is a capital offence in Uganda, but the death penalty has not been carried out for years. Besigye has been held in the country's maximum security prison since his arrest.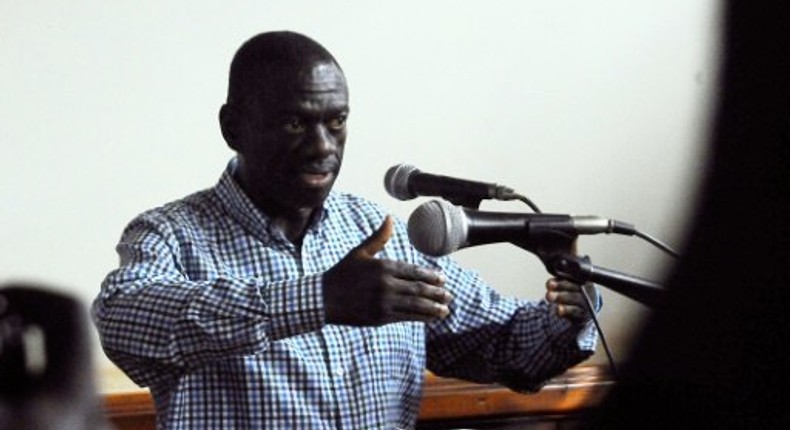 Uganda's main opposition leader Kizza Besigye was granted bail Tuesday in his ongoing treason trial in the capital Kampala.
High Court judge Wilson Musene granted the former presidential candidate bail during a hearing on Tuesday morning.
"I'm very, very happy to be free, for now," Besigye said outside the court.
Besigye was arrested in May and charged with treason after releasing a video in which he held a mock swearing-in ceremony to protest what he claims was a fraudulent election in February, won by President Yoweri Museveni.
An official from Beisgye's Forum for Democratic Change (FDC) party said the bail decision showed the "regaining of credibility" by the judiciary which is sometimes accused of being under the government's thumb.
A long-standing opponent of Museveni, Besigye has been frequently jailed, placed under house arrest, accused of both treason and rape, tear-gassed, beaten and hospitalised over the years.
Museveni, 71, has been in power for three decades since taking power at the head of a rebel army.
JOIN OUR PULSE COMMUNITY!
Recommended articles
Zamfara airlifts 2,500 pilgrims to Saudi
Gov. Yusuf announces 6 appointments for agencies of Kano Govt
Women are architects of their own political woes, says Anambra lawmaker
Tinubu, APC, INEC oppose admission of Atiku's documents in evidence
Ex- Imo Chief of Staff lauds Tinubu on fuel subsidy
Subsidy removal is in the interest of Nigerians, says ex minister Adegoroye
Tobacco kills 8m people globally every year , says WHO
Gender advocate urges parents to educate girls about menstrual circle
Bauchi gets new NSCDC commandant