Govt set to release more than 4,000 prisoners
The deputy chairman of the President's Office has confirmed that the pardons included 4,180 inmates.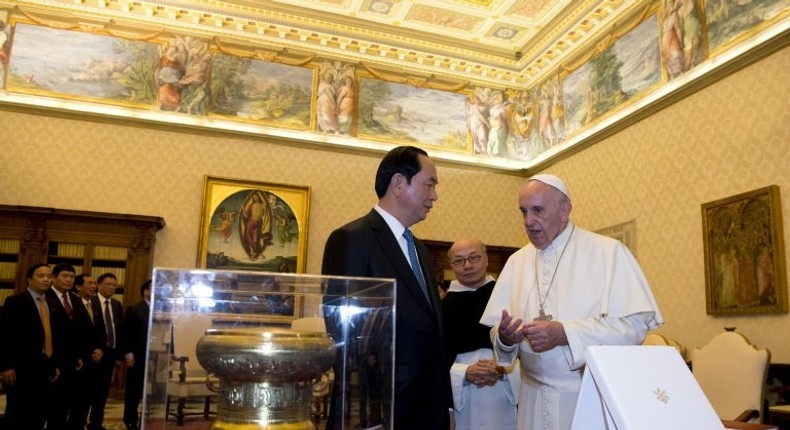 Vietnamese President Tran Dai Quang on Wednesday pardoned over 4,000 prisoners, the deputy chairman of the President's Office has confirmed.
The deputy chairman, Giang Son said at a press conference in Hanoi that the pardons, which were expected in the run-up to January's Lunar New Year holiday, included 4,180 inmates convicted of an array of crimes.
Son added that the prisoners had been vetted in a "strict approval process" to ensure they were at a low risk of re-offending.
Lt.-Gen. Nguyen Bang of the Ministry of Public Security told newsmen that pardon recipients were mainly well-behaved prisoners.
"Although rights group maintain that Vietnam holds scores of political prisoners, it was unclear if any were included in Wednesday's pardoning,'' Bang noted.
New York-based organisation Human Rights Watch said in December 2015 that Vietnam was holding no fewer than 130 prisoners of conscience.
However, Hanoi maintained that only those who broke the law were imprisoned and denied holding any political prisoners.
JOIN OUR PULSE COMMUNITY!
Recommended articles
Stop attacking other presidential aspirants, Peter Obi cautions supporters
Fact Check: Is Osinbajo giving grant to Nigerians as campaign support?
Senator Smart Adeyemi loses APC ticket to former House of Reps. member
Police arrest 10 pickpockets at PDP Convention
I need your support - Atiku woos Wike, other PDP aspirants
Presidential race: Yoruba group drums up support for Tinubu
Suspended Catholic priest clinches Benue APC governorship ticket
Thugs turn Kaduna North senatorial primary election of APC bloody
Wike yet to congratulate Atiku despite pledging to support PDP Primaries winner