Slain Louisiana police officers ranged from rookie to veterans
Three officers died and a fourth was fighting for his life after the attack by a suspect who opened fire on them in Louisiana's capital city.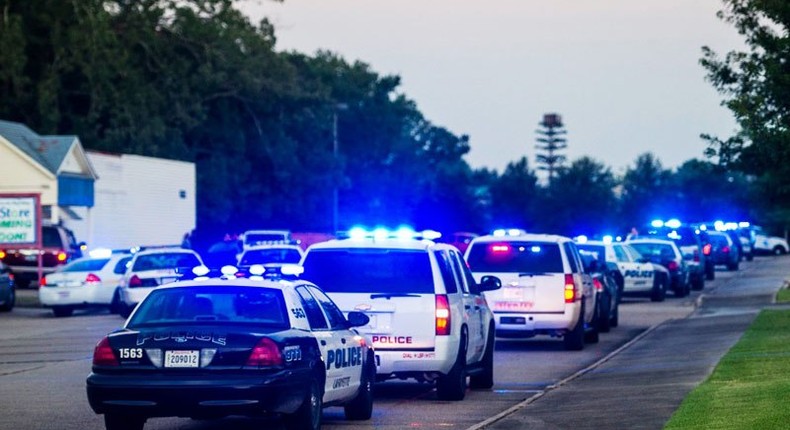 The suspect, identified by a U.S. official as Gavin Long of Kansas City, Missouri, was believed to have acted alone.
The dead included Montrell Jackson, a 32-year-old new father who had served for 10 years with the Baton Rouge Police Department, and Matthew Gerald, at 41 a newly minted law enforcement officer with a military background, the police department said on its Facebook page.
Also slain was Sheriff's Deputy Brad Garafola, 45, a father of four, local media reported, citing Sheriff Sid Gautreaux and Garafola's wife, Tonja.
"He loved us so much," Tonja Garafola told the Baton Rouge Advocate newspaper. "He didn't deserve this."
Friends and relatives of Jackson took to Facebook to remember him.
"Rest in Peace to my former partner and one of the best cops I've ever known... His name was Montrell Jackson!" Facebook user Marcus Tillman said in a post, which received more than 8,000 likes and 6,000 shares by midday on Sunday. "He was a black life that apparently didn't matter to the one that took it!"
The Facebook page shows several pictures of a baby boy, and comments suggested that the child was Jackson's son.
"Cuz, this is you all over again," commenter Catina Williams Alexander wrote beneath the photo of the child. The Facebook page includes a picture of a police badge, posted in 2015.
JOIN OUR PULSE COMMUNITY!
Recommended articles
Yahaya Bello dissolves 7th Kogi Assembly
Tinubu begs striking health workers to return to work
PDP witness tells tribunal he signed Nasarawa result sheet under duress
Kogi traditional rulers condemn attack on Governor Bello
Remi Tinubu takes up first official engagement as Nigeria's new first lady
Fire causes ₦‎40 million damage to Ebonyi court, exhibits lost
Secondary school in Bauchi with 350 students has only 3 teachers
100 students poisoned in Taliban-controlled Afghanistan
Remi Tinubu assumes office as Nigeria's first lady