Russia warns of possible downing of US missiles
This comes after reports that Washington is considering plans to launch air strikes against the Syrian government army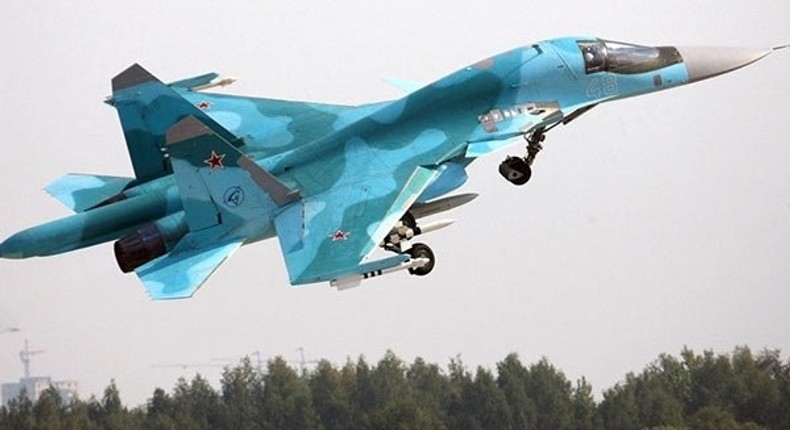 "One should really be aware that crews of Russian air defence systems are unlikely to have time to clarify via a direct line the accurate flight programmes of missiles and who their carriers belong to," the ministry's spokesman Igor Konashenkov said in a statement.
Earlier in the day, the U.S. media reported that Washington is considering plans to launch air strikes against the Syrian government army.
Konashenkov said that the Syrian army now have effective Russian-made S-200, Buk and other air defense missile systems, while the Russian forces have deployed in Syria the advanced S-400 and S-300 anti-aircraft missile systems, "the range of which may come as a surprise to any unidentified flying objects."
He added that any missile strikes against territories controlled by the Syrian government might present a threat to Russian servicemen working for the Russian Centre for Reconciliation in Syria.
"I would recommend to colleagues in Washington that they carefully calculate possible consequences of such plans," said the spokesman.
On Sept. 10, Russian Foreign Minister Sergey Lavrov and U.S. Secretary of State John Kerry announced a week-long nationwide ceasefire in Syria, but crossfire resumed in the first hours the truce expired on Sept. 19.
On Sept. 17, the U.S.-led coalition airstrikes killed over 90 Syrian troops in Syria's eastern province of Deir al-Zour, incurring a strong response from Moscow, which accused Washington of violating the ceasefire.
Konashenkov said Russia "had taken all necessary measures to avoid any such 'mistakes' aimed against Russian troops and military targets in Syria."
Earlier this week, the U.S. suspended negotiations with Russia on restoring ceasefire in Syria, blaming Moscow for its military role in the attack on the Syrian city of Aleppo.
JOIN OUR PULSE COMMUNITY!
Recommended articles
Ooni calls for peace after Oro adherents flogged Imam, other worshipers
Defence Minister inaugurates multiple projects in NDA
We will invite IPOB to protect Igbos in Lagos - Eze Igbo threatens
Lagos council chairman invites CAN executives to Ramadan Iftar
FG says 300,000 displaced persons repatriated in North-East
Disabled girl begs govt, Nigerians for support to fund varsity admission
Troops kill 5 bandits, recover 4 AK-47 in Kaduna
NBC fines Channels TV ₦5 million over Datti's interview comments
NAFDAC bursts store in Anambra for unregistered sex enhancement drugs
Manchester United identify Portuguese goal-machine Goncalo Ramosas Osimhen alternative
Giannis Antetokounmpo outshines Jordan Nwora as Bucks set record against Pacers
NPFL Review: Rangers continue to flirt with relegation, 3SC vs Plateau produce another classic
Arsenal reach first Champions League semi-final in 9 years with victory over Bayern