Fighting erupts between rival factions over northern town
"Everyone is hiding inside. We are hearing the sounds of gunfire. There's small arms and heavy weapons fire," one resident told Reuters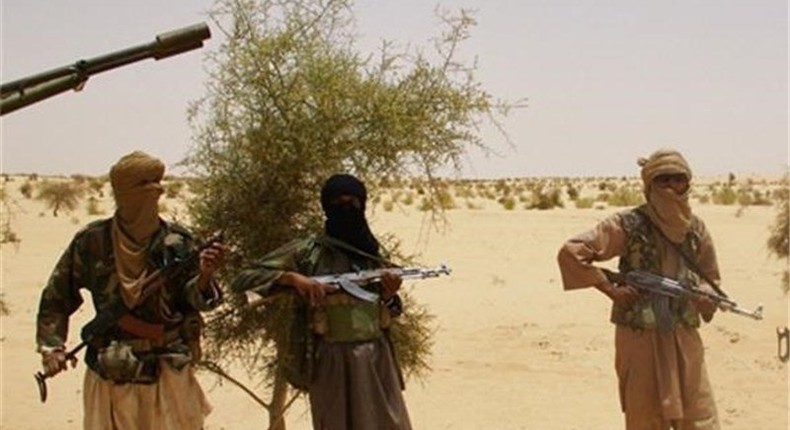 Fighting broke out in the town of Kidal in
"Everyone is hiding inside. We are hearing the sounds of gunfire. There's small arms and heavy weapons fire," one resident told Reuters, asking not to be named out of fear of reprisals.
Tensions have been building for several days in Kidal, one of northern Mali's main towns, between the Tuareg-dominated Coordination of Azawad Movements (CMA) and rival Gatia militia fighters, leading to sporadic clashes.
A peace agreement signed last year by the government, its militia allies and the Tuareg separatists was intended to ease tensions between armed groups in the north and allow the army to concentrate on fighting Islamist militants.
However the deal is fraying.
The government of neighbouring Niger attempted to mediate between the groups in Kidal, and representatives of the pro-Bamako militia and the rebels signed a truce on Sunday.
------------------------------------------------
See Pulse PHOTO-NEWS gallery below:
JOIN OUR PULSE COMMUNITY!
Recommended articles
Tribunal criticises Labour Party, Obi, for lack of preparedness
Tinubu holds first meeting with National Assembly leaders
Nigeria's tax-to-GDP ratio surges to 10.86%
Tinubu holds first security meeting with Service Chiefs
FG approves billion-dollar expansion for Snake Island Port
Group urges Tinubu to prioritise care for senior citizens
My people want a Christian to emerge as Senate President  —  Gbenga Daniel
6 positive news stories from Nigeria in May 2023
Fuel prices will go down after removal of subsidy, says NNPC CEO Kyari