Ex presidential candidate tasks INEC on governorship polls
Former presidential candidate, Martin Onovo has tasked the INEC to be as non-partisan as possible in the Ondo Election.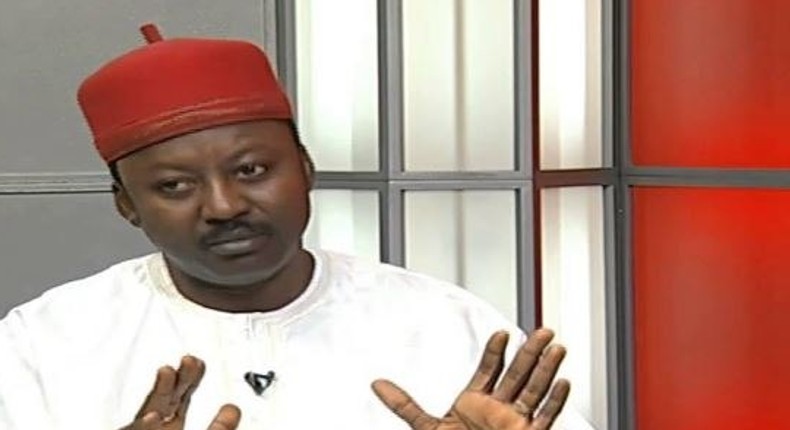 Ex-Presidential candidate, Chief
The ex-presidetial candidate of NCP stressed that INEC should ensure it's non partisan with the November 26, 2016 gubernatorial election in Ondo State.
Onovo, the 2015 Presidential Candidate of the National Conscience Party (NCP), made the call in an interview with the News Agency of Nigeria (NAN) in Lagos.
The politician spoke against the backdrop of an allegation of partisanship made against INEC in some past elections, especially the last governorship election in Edo.
"INEC should not be partisan; any system that lacks integrity will fail; INEC system must have integrity.
"INEC has had experience since 1999; it has enough experience to conduct free and fair elections in this country.
"INEC must make sure that if NCP wins, it gives the victory to NCP; if Labour Party wins, it gives it to Labour Party.
"Anybody who wins is the choice of the people; let the people take responsibility for their choice,'' he told NAN.
Onovo frowned at inconclusiveness of some elections in recent times.
The NCP chieftain also urged the media to give elections deserved attention by exposing malpractice.
He alleged that some media professionals connived with politicians to deceive the public for selfish gains.
On local government administration, the NCP chieftain called on the federal and state governments to uphold the rule of law by granting local government autonomy.
Onovo condemned the use of caretaker committees and sole administrators to administer local government areas, saying that the practice contravened to the law.
"If the law is not right, let us amend it, but as long as we accept the law, we must comply with its provisions. Failure to conduct local government elections, use of sole administrators or caretaker committee is aberration.
"Whatever the law says about local government administration should prevail.
"We went to court in Lagos State to challenge unending use of caretaker committees and sole administrators, and we got the judgment, but some of our fellow politicians are lawless," he said.
According to Onovo, non-compliance to legal provisions is an index for lawlessness.
JOIN OUR PULSE COMMUNITY!
Recommended articles
Otti to recruit 5,000 teachers in Abia
Ebonyi governor freezes all government bank accounts
We'll ensure smooth removal of subsidy to avoid supply disruptions – NMDPRA
Forum urges Tinubu to create ministry for Diaspora, migration engagements
NNPC supports subsidy removal, assures Nigerians of sufficient petrol supply
Buni sworn in as Yobe Governor, pledges to serve with dignity, honour
Gov Sule of Nasarawa and his deputy inaugurated for 2nd term
May your reign be a new dawn of progress -  Murray Bruce celebrates Tinubu
Atiku, Murray-Bruce, Momodu, others mourn Dokpesi