Gov Oborevwori dedicates multiple victories at tribunal to God
The governor said that God showed mercy to him and the people of the state and pledged to remain a servant leader.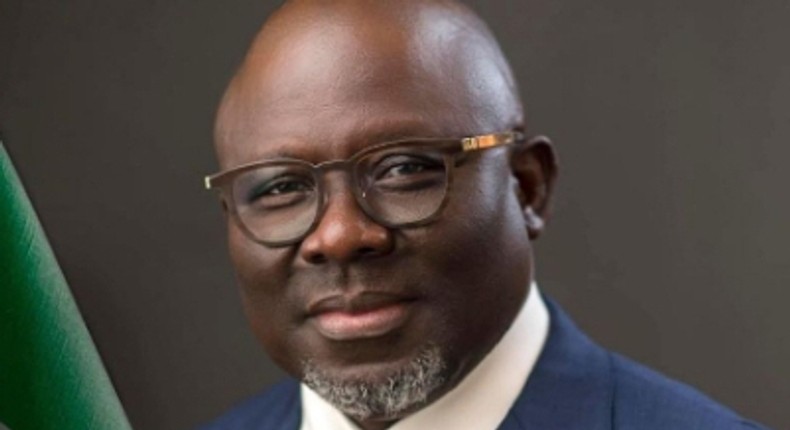 Governor Sheriff Oborevwori of Delta has dedicated his Friday's victory at the Governorship Election Petitions Tribunal to God.
He called on the opposition party and members to join him in building and developing Delta for the benefit of all.
Oborevwori said at a thanksgiving service at the Government House Chapel, Asaba, that the victory was not a surprise, but was expected.
He appreciated God for his multiple victories at the tribunal.
He said that the victory was a confirmation of the people's will and resolve to vote for the Peoples Democratic Party (PDP) in Delta.
"Today's judgment at the tribunal marks a turning point in our quest to enthrone an enduring democracy in our state.
"I am very happy and I know that Deltans are happy because the scriptures have been confirmed again that it is God that appoints leaders.
"We are here to thank God for giving us this victory in spite of all opposition. We have come here to return all the glory to God because God is not a man that He would lie,'' Oborevwori said.
He added that God showed mercy to him and the people of the state and pledged to remain a servant leader.
"I am willing to serve all of you so take me as your own because it is God that gives power.
"That God that made it possible for Joseph in a foreign land is the same God will make us lead this state for eight years.
"The victory is for all the people of Delta and we dedicate it to Almighty God.
"This victory didn't come as a surprise because we won in 21 out of 25 local government areas,'' the governor stressed.
Oborevwori added that more development would come to Delta and that he must give to the people what they deserved for supporting him to victory.
"For us to win in 21 local government areas out of 25 local government areas shows that God is with us and when you have God, nothing is impossible.
"My advice to my other brothers is that they should join us to advance Delta so that our state can develop further,'' Oborevwori stressed.
The Delta Governorship Election Tribunal on Friday affirmed Gov. Oborevwori of the Peoples Democratic Party (PDP) as the duly elected governor of Delta.
It dismissed a petition filed by Chief Ovie Omo-Agege, governorship candidate of the All Progressives Congress (APC) challenging the March 18 election of Oborevwori.
In a second judgment, the tribunal also dismissed the petition filed by Olorogun Kenneth Gbagi, governorship candidate of the Social Democratic Party (SDP) against Oborevwori's election.
The three-member panel of judges led by Justice C. H Ahuchaogu ruled that Omo-Agege's petition lacked merit and stood dismissed.
Affirming the election of Gov. Oborevwori, the tribunal ruled that Omo-Agege failed to prove the allegations in his petition beyond a reasonable doubt.
It ruled that Omo-Agege could not substantiate his allegations.
The tribunal also dismissed the petition filed by Gbagi and ruled that the allegations contained in the petition could not be proven beyond reasonable doubt, and therefore, lacked merit.
Reacting to the judgments, the APC and SDP governorship candidates directed their respective counsel to file appeals.
JOIN OUR PULSE COMMUNITY!
Recommended articles
Nigerians will experience sunshine, haziness for next 3 days
SERAP challenges NNPC to disclose daily oil production, revenue details
Sheffield United taps manager with relegation experience to avoid relegation
I will die on a Sunday after a good meal of pounded yam – Pastor Adeboye
UK Court orders P&ID to pay £20 million to Nigeria
FG frees 15 inmates to ease custodial overcrowding in Kastina satelite prison
Lagos sets up committee to reduce maternal, child death
Rhoda Jatau released on bail after 18 months in detention
Accidental bombing of civilians won't happen again - CDS assures Nigerians