'President must return to Daura farm in 2019,' Group says
The Wailing Wailers also accused President Buhari of destroying Nigeria's economy in less than two years.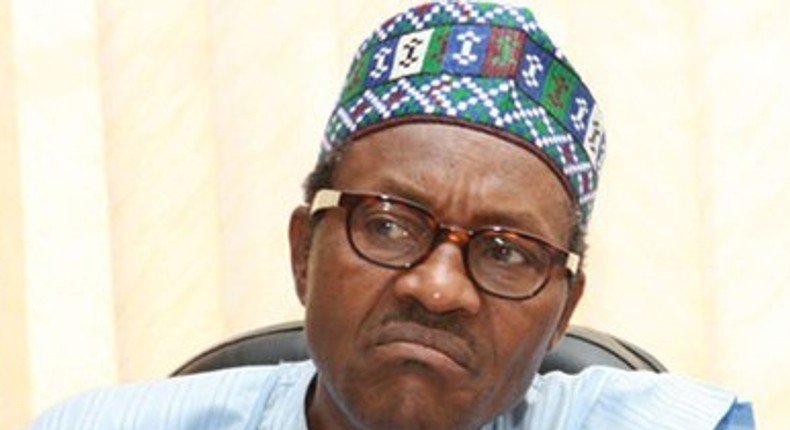 A group, Wailing Wailers has said that President
The group also accused Buhari of destroying Nigeria's economy in less than two years.
The Wailing Wailers made the comments via a statement released by National Publicity Secretary, Usman Abubakar.
"Our attention has been drawn to the news from Presidency stating that President Buhari who under 2 years of his rulership collapsed Nigerian economy and every other system of the country, is nursing an unscrupulous ambition of running for a second tenure in 2019."
"We believe that this call is a joke or a figment of the imagination of those working for the presidency as they will not want to miss all the benefits and the paraphernalia they currently enjoy at the expense of the suffering masses to come to an end.
"Just days ago, Nigeria recorded 18.3% Inflation and 2.4% drop in GDP for the Q3. The economy is in total ruin, and this warrants us to ask, what business Buhari has with 2019 when the first mandate given to him has been marred with incompetence and bad governance?"
"We all agree that Buhari was handed the biggest economy in Africa with over $600 Billion, one of the fastest growing in the world reported by CNN in 2015, within 18 months, it was ran aground into inflation and recession."
"How can a man with no basic leadership and managerial skill continue to plunge the country into comatose and the people not react? Buhari believes that it is his birth right to foist himself on the people of Nigeria, whether we like it or not?
"Those pushing for Buhari's 2019 agenda are certainly an enemy of the Nigerian people, and will henceforth be seen and treated as such. It is irreconcilable that a man who has plunged Nigeria into unrecoverable recession, depression, inflation and famine should run for a second tenure.
"From the foregoing, Buhari cannot run for presidency in 2019. He must go now on retirement, back to his farm in Daura. Those sycophants (hailing hailers) calling on him to run again should quit their wishful thinking because, the people of Nigeria are tired of his incompetence and bad governance.
"We call on the world leaders to intervene in this problem facing Nigeria because, it is obvious that Buhari has perfected the plans to forcefully impose himself on Nigerians regardless of his bad policies and bad leadership which has ruined the nation.
"Buhari imagines that he has successfully concluded his plans towards 2019 because he succeeded in rigging states' elections without much resistance from the people because people are afraid and intimidated by the fear of being harassed and ruffled and manhandled by security forces which he, Buhari mainly uses to clamp down everyone that opposes his wishes."
Buhari has not officially announced his intention to run in 2019 but his spokesman, Garba Shehu hinted at this when he said that the president would not be abandoned by the people in 2019.
Shehu was responding to comments made by a former Buhari associate, Buba Galadima, who said that the president would stand alone in 2019.
JOIN OUR PULSE COMMUNITY!
Recommended articles
Enugu Reps urge FG to declare state of emergency on South-East roads
Governor Nwifuru extends olive branch to opponents after tribunal victory
Alex Otti vows to prioritise healthcare access for Abia citizens
DSS launches directorate of PR, appoints Peter Afunanya as director
Labour Party declares full support for NLC, TUC indefinite strike
Ganduje mocks Kwankwaso as NNPP governorship candidate defects to APC
Keyamo says 'no plans to impose fresh taxes in aviation sector'
Manufacturers blame consumers' low purchasing power as unsold goods hit ₦272bn
INEC worried over security situation ahead of Imo, Kogi governorship elections
AFCON 2027: Algeria hands Nigeria a major boost
TikTok wahala: Osimhen deletes Napoli pictures from Instagram
Wilfred Ndidi: Style Essentials inspired by the Leicester City's Nigerian midfield maestro
TikTok trolling: Osimhen set to sue Napoli for serious damage
Manchester United senior players beg Sancho to apologise to Ten Hag
Ukrainian club copy Nigeria's Super Eagles jersey