'President laying foundation for beautiful Nigeria,' APC chieftain says
The National Vice-Chairman (South) of the All Progressives Congress (APC), Hilliard Eta has said that President Muhammadu Buhari is making difficult decisions in order to build a solid foundation for Nigeria's future.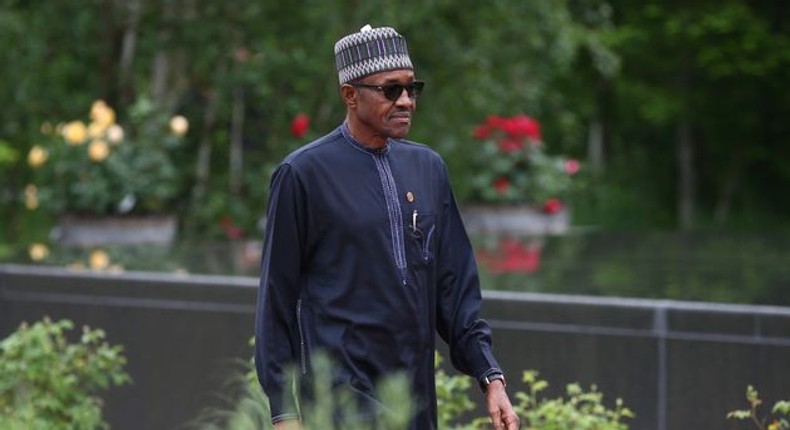 The National Vice-Chairman (South) of the
He made the comment while speaking in Abuja on Monday, May 16, 2016, Punch reports.
"We all know how much this government has achieved in curbing insurgency in the North-East and even the international community has accepted the fact that this government has done so much in the area of dealing with Boko Haram insurgency in the North-East and in security of the nation in general," he said.
"In the area of corruption, except one is blind, government has been sincere not just by mouthing the war against corruption, but actually doing what is actually necessary to curb corruption. First, by living by example because the saying goes that when a fish is getting bad, it starts from the head.
"So, living by example and making sure that whoever is caught to have dip his hands into the treasury are prosecuted. On the economy which is what everybody is complaining about today because of the hardship; we campaigned for change and not a miracle. For change to take place, there has to be a gestation period while miracle is instant because it is divine.
"I know that Nigerians are impatient. Even if you want to build a beautiful edifice, you must first lay the foundation. This government has laid the foundation for the take-off of the economic boom that we must necessarily bring to Nigerians because that is what we promised," he added.
-------------------------------------------------------------------
See Pulse Photo-News gallery below:
JOIN OUR PULSE COMMUNITY!
Recommended articles
New NYSC D-G assumes office, promises to sustain founding fathers' vision
APC Governorship aspirant in Plateau dumps party
Thugs disrupt factional SDP meeting in Kwara
Appeal Court president inaugurates electoral judicial manual committee
2023: Adopt Jonathan as APC consensus candidate – Group tells APC
Buhari to decide fate of Ngige, Sylva, others who shelved political ambition
FG suspends Accountant-General, Idris over alleged N80bn fraud
Ganduje refuses to endorse Amaechi's presidential bid, says Kano is a swing state
Gov. Matawalle recommits to end banditry in Zamfara