'Senators too important to be packed in a bus,' Senate Leader says
Ndume made the comment following criticism from various sectors on the National Assembly's plans to purchase vehicle worth N4.7 billion.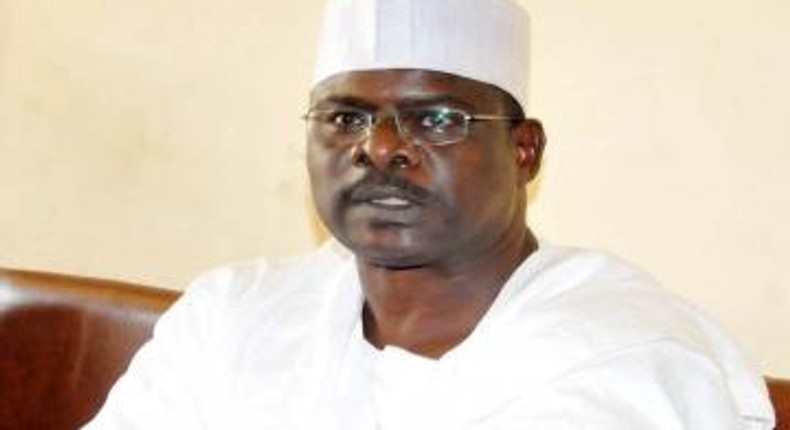 "…Money has been budgeted but the budget has not been passed and you know there is this public debate going on that Senators should not buy cars," Ndume said while appearing on Channels TV today, March 4, 2016.
"Look I am a senator representing 9 Local governments. A Minister was appointed, 36 of them. All of them are driving a convoy of at least 4 cars. By protocol I am the senate leader.
"For example, I came with a car. I don't mind for example but what happens to my rights and privileges. For me personally, I don't care about driving a particular car. I move with any car but what happens to my rights and privilege as a Senate leader.
"For example the revenue and mobilization commission in their entitlements to my own office, are saying the senate leader should own two cars. We are supposed to do oversight as you know. Should I use my private car to do that?
"How can I be going in a bus? You want me as a Senator to go in a bus? Senators going in a bus is as a matter of choice. When Senators are going to one place outside Abuja, how do you expect to pack them in a bus?
"Let's be honest. We are not buying cars for Senators. No. We are buying cars so that they will use those vehicles for committee work," he added.
JOIN OUR PULSE COMMUNITY!
Recommended articles
New Ebonyi deputy governor Obila not interested in listening to gossip
New Benue Governor lays foundation for 100 housing units
New Abia governor Alex Otti freezes state's bank accounts
Kyari tells Tinubu fuel queues will soon vanish after subsidy removal chaos
FG owes NNPC ₦2.8 trillion fuel subsidy payment deficit
Ganduje denies seeking appointment from Tinubu
Lawmakers tell citizens to pray for successful fuel subsidy removal
Tribunal admits US court judgment ordering Tinubu's forfeiture of $460,000
Tinubu appoints presidential photographers as he resumes office