Why NASS refused to give document to Buhari
Jibrin also said it is taking time to finalise the details because of the alleged budget padding and errors in the document.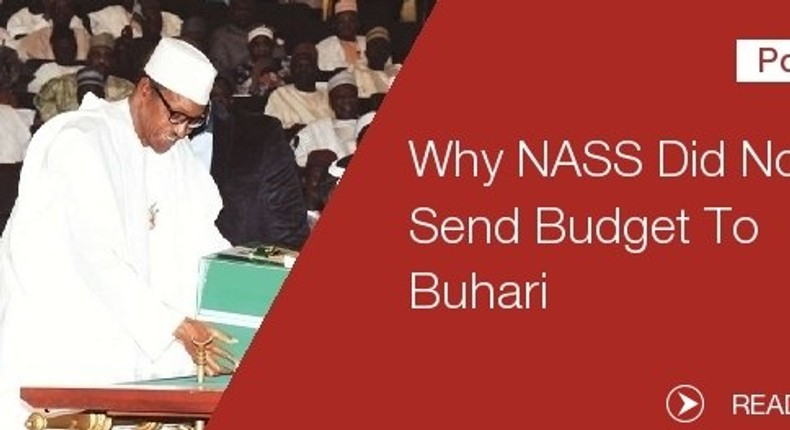 The chairman House Committee on Appropriations,
Jibrin also said Buhari can go ahead and sign the budget without seeing the details.
Report say there were concerns in the presidency, that the President did not want to assent to the budget without knowing the details.
Jibrin said "The general public should note that the MTEF and 2016 budget proposal came to NASS very late. You will also recall that a lot of dust was raised over different versions of the budget circulated in the national assembly. Further, some ministers disowned the content of the budget during defence before NASS.
"Amid these inconsistencies and discrepancies, the NASS had been deeply engrossed in perfecting the anomalies, ironing out of the wrinkles and stretching the twists inherent in the 2016 appropriation bill."
The lawmaker also said it is taking time to finalise the details because of the alleged budget padding and errors in the document.
He also said it would be unpatriotic for the National Assembly to hurriedly put together the details, adding that the lawmakers are being careful not to make the same mistake the executive made.
Jibrin also said the National Assembly has proven that it is in support of President Buhari's change agenda.
He said "The 2016 Budget is the most challenging budget the NASS has ever passed in its recent history. Taking into account the many controversies and omissions, particularly in NYSC, Prisons, Pensions, personnel shortfalls, among others, the budget failed in many respects to connect with the policy thrust of the government.
"The NASS Appropriation Committees worked round the clock to address some of the omissions, bring up to date allocations in the budget towards the policy direction of Mr. President, particularly issues relating to security, anti-corruption and economic diversification."
He also described as unfair, comments in some quarters blaming the National Assembly, while it was Buhari that delayed to sign the budget, so he can see the details.
The lawmaker said  "The NASS will continue to exercise its constitutional duty of appropriation to the latter. While recognising the President's power to withhold assent, the NASS is also constitutionally required and has power to veto. But we don't want that to happen and we don't see this happening in this case.
"It is obvious that some fifth columnists are crying wolf where there is none and are also bent on creating friction and disharmony between the NASS and the Presidency."
Is this the beginning of a power tussle between the executive and legislature?
Will this play out like the African proverb that says when two elephants fight, the grass suffers?
What is you opinion? Please share your comments below.
JOIN OUR PULSE COMMUNITY!
Recommended articles
Nigeria Immigration Service, CG orders investigation into allegations of passport racketeering
Governor Mbah solicits continuous support for families of fallen heroes
Aisha Babangida, NDLEA calls on parents to curb social vices in children
NiMet predicts 3 day dust haze, sunshine across Nigeria
FG releases 11 inmates in 4 custodial centres in Enugu State
AfDB, GGBI partner to strengthen Africa's green bond market
Enugu Electricity Distribution Company announces 5-day power outage
FG to deploy 100 electric buses for carbon-neutral future
FG approves promotion for 32,361 security, service personnel
Shelly-Ann Fraser-Pryce: Track legend signs mouthwatering deal with luxurious wristwatch brand
Sha'Carri Richardson: World's fastest woman reportedly bags $20,000,000 endorsement deal
She needs a break - Super Falcons coach explains Ashleigh Plumptre's absence from team
Sergio Ramos makes Champions League history 31 years after Daniel Amokachi
Thiago Silva recalls TB fright ahead of Chelsea debut