London based organisation says Nigeria is out of recession
World Economics also noted that there are still issues the economy handlers need to fix before it can be totally out of the woods.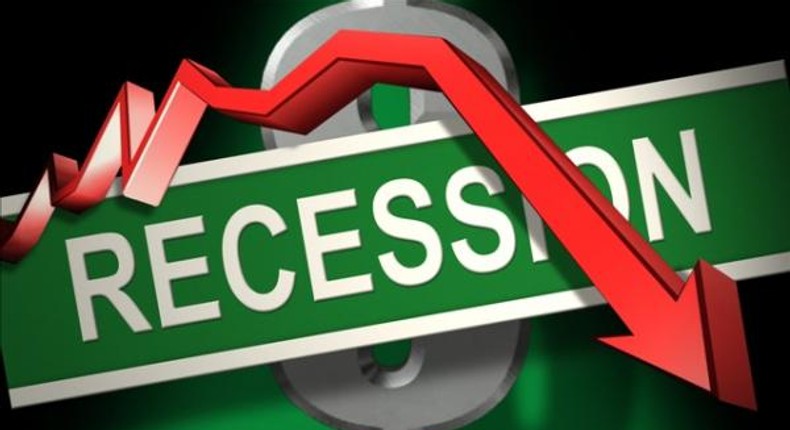 The World Economics has affirmed that the Nigerian economy is out of recession but "conditions remain difficult for businesses."
The London-based organisation dedicated to producing financial analysis, insight and data relating to questions of key importance to the world economy, made this known on Tuesday, April 18, 2017.
"April Sales Managers' Index (SMI) data suggests that the Nigerian economy is continuing to grow out of the recession which saw 10 months of consecutive contraction in 2016," it said in a release published on its website.
"The Market Growth Index grew to 58.5 in April as the monthly Sales Growth Index ticked up to 56.7, its highest value since 2015 and representative of rapid growth. Price inflation for April, which is tracked by the Prices Charged Index, remained high at 58.7 – indicative of high levels of inflation – however, a slowing trend has developed for the past 9 months."
The organisation said "panelists have explained that although conditions remain difficult for businesses, they are adapting to the challenges and the recent changes to the Naira's FX rate are aiding sales transactions.
"Overall, conditions in Nigeria have improved further over the past month and managers are expressing renewed optimism that the economy will continue to grow and regain strength after the recession."
Nigeria's economy plunged into recession at the end of Q2 in 2016 after falling oil prices ate deep into the country's earnings and caused the Naira to weaken thereby causing inflation to spiral upward.
JOIN OUR PULSE COMMUNITY!
Recommended articles
Zamfara airlifts 2,500 pilgrims to Saudi
Gov. Yusuf announces 6 appointments for agencies of Kano Govt
Women are architects of their own political woes, says Anambra lawmaker
Tinubu, APC, INEC oppose admission of Atiku's documents in evidence
Ex- Imo Chief of Staff lauds Tinubu on fuel subsidy
Subsidy removal is in the interest of Nigerians, says ex minister Adegoroye
Tobacco kills 8m people globally every year , says WHO
Gender advocate urges parents to educate girls about menstrual circle
Bauchi gets new NSCDC commandant