We conducted exams for 19 states on credit – NECO
Dr. Jacob Ekele, Director Finance and Administration, National Examination Council (NECO) says the body conducted examinations for students in 19 states on credit.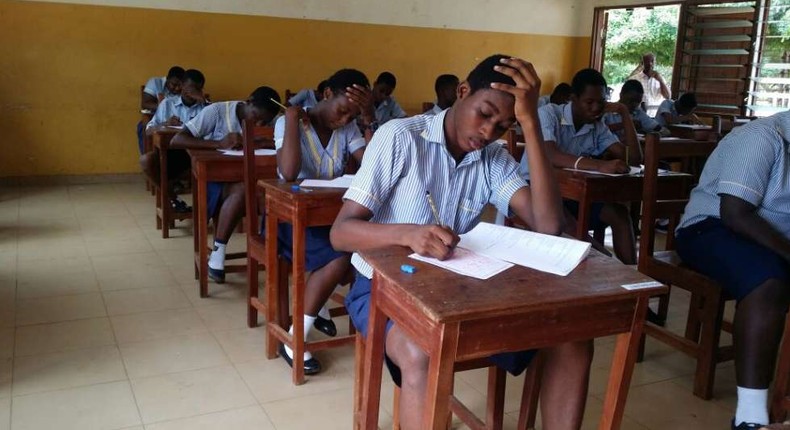 Ekele made the revelation at a meeting with the House of Representatives Committee on Finance on Wednesday in Abuja
He said that Zamfara topped the list of states owing the examination body with over one billion naira debt.
"Our major problem as at today is that, about 19 states are owing NECO, the examination was done for them on credit especially, Zamfara .
"Some states, the government pay for the students and they are still owing us," he said.
The director explained that the debt had affected prompt remittances into the Consolidation Revenue Fund (CRF).
The Chairman of the committee, Rep. James Faleke (APC-Lagos) demanded that NECO provide all relevant documents to show its income, expenditure and remittance between 2011 and 2019.
He said that the Auditor General of the Federation's report suggested that NECO was owing CRF to the tune of N6 billion.
Faleke demanded for NECO's financial statements, number of enrollees and amount paid for examinactions since 2011.
The chairman also demanded for details of NECO's expenditures and records of all capital projects embarked upon by the council during the period under review.
He said that the council should provide its budget since 2011 and documents showing reconciliation made with the office of the Accountant General of the Federation.
Faleke recommended that status enquiry be placed on NECO for a comprehensive investigation into the institution's finances.
JOIN OUR PULSE COMMUNITY!
Recommended articles
Court admits Obi's exhibits of 6 states in evidence against Tinubu
Court remands 15 suspects in Enugu for alleged IPOB membership
Enugu tribunal adjourns sitting in Mbah's alleged NYSC certificate forgery trial
We won't fix petrol prices again – NMDPRA
Stop dragging Tinubu's name to Senate Presidency race, Group tells Ndume
APC governors meet Tinubu, support decision to remove subsidy
Tinubu meets Wike, Makinde, Ibori in Aso Rock
I will prioritise welfare, security of Nigerians, says Tinubu
PDP, Odii to call 60 witnesses against Gov. Nwifuru's victory