Niger Delta Avengers mock ex-militant over calls for ceasefire
The group made its comments via a statement released by its spokesperson, Mudoch Agbinibo.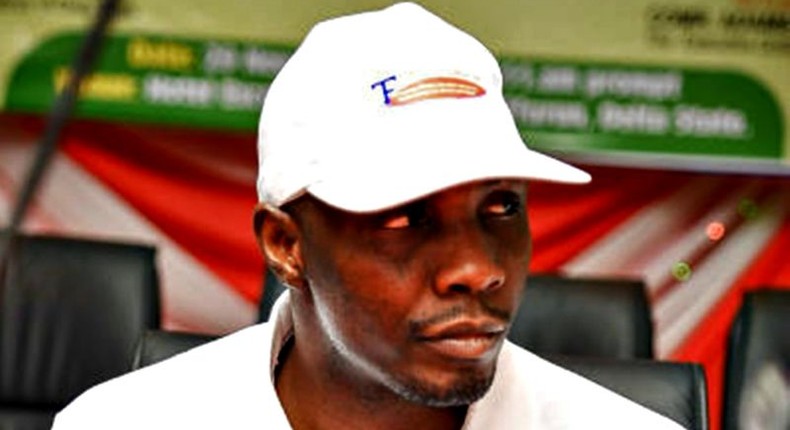 The group made its comments via a statement released by its spokesperson, Mudoch Agbinibo.
Our dear brother, Tompolo, how is your friendship with the Nigerian Government. The people you took side with against us (the Niger Delta Avengers). We offered you the olive branch by beckoning you to join us in this struggle, but you refused.
It is not our business what goes on in Gbaramatu Kingdom but our concern is the innocent children, women and aged people, whom the Nigerian military has chased away from their homes now taking refuge in the forest. We warned you beforehand that the Nigerian Government, can never be trusted.
To the Nigeria military, why are you looking for soft targets? If you are looking for the Avengers, you know how to find us. Don't deceive your President. Information gathered by the Intelligence unit of the Niger Delta Avengers revealed that Oil Marine Services (OMS) whose Chairman and CEO is Capt. Okunbor Idahosa also known, as Capt. Hosa, is the company Nigerian Government awarded the Pipeline surveillance contract to, spanning from Escravos to Lokoja.
The question is, why the innocent people of Gbaramatu, why the innocent pregnant women, why unleash terror on the aged people of Gbaramatu, Capt. Hosa, Major Yahaya, Ayiri and Brig. Gen Faruk – must you waste all these innocent blood just to secure the pipeline surveillance job?
Why making the innocent people of Gbaramatu suffer? This act of the Nigerian Army to us is the greatest act of cowardice. This fight we believe is against the Avengers and not the innocent villagers of Gbaramatu Kingdom.
As for you Tompolo, what do you have to say about the horrible treatment meted your people by Nigerian Military, are you still going to call the Niger Delta Avengers criminals, are you still going to take sides with the Nigeria Government against your people?
What happened to you (Tompolo)? We respect the love you have for your people, the Niger Delta. What is really happening to you when the likes of Mr Ayiri, Capt Hosa and co are unleashing this kind of atrocities on your people.
Has the wealth you acquired made you soft that you do not know what to do anymore?
To the International Oil Companies and Indigenous Oil Companies, it is going to be bloody this time around. Your facilities and personnel will bear the brunt of our fury, which shall fall upon you like a whirling wind.
JOIN OUR PULSE COMMUNITY!
Recommended articles
Subsidy: Tinubu to get one refinery working before December - Kyari
Gov Mbah cancels sit-at-home in Enugu, begs Tinubu to release Nnamdi Kanu
US assures NDLEA of more support, collaboration in drug trafficking fight
Fuel subsidy not budgeted for in 2023 budget – NNPC boss claims
No plan to embark on strike over fuel subsidy removal – NLC tells Nigerians
Tinubu meets Lawan, Gbajabiamila, insists on right choice for NASS leadership
I was forced to sign election result sheets, Atiku's witness tells tribunal
That's bad - Trump reacts as Joe Biden tumbles on Air Force stage
Declare state of emergency on drug abuse, Reps tell Tinubu