APC is cracked – Agbakoba
Agbakoba said Buhari's independence day speech was inspiring but uneventful.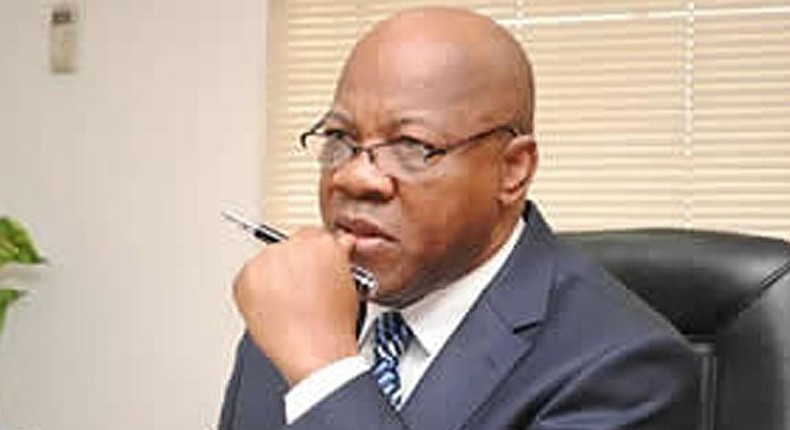 Senior Advocate of Nigeria (SAN),
He said our biggest task is to be able to make government accountable, otherwise, 2019 is going to be a serious war.
Agbakoba also called on Nigerians to stand up and be active as shareholders in the business of our country.
The human rights advocate also urged everyone to rescue Nigeria from what he described as the conspiracy of the political elite.
He said politicians only come together when things favour them, and when they get power, they separate.
According to Agbakoba, "All is not well with our political parties. Politicians keep shifting the sand and the goal post, so in 2019 they might change everything."
Speaking on the economic recession, he said President Buhari is facing some challenges, adding that the idea of the economic situation has been masked by high oil price.
The outspoken lawyer, commenting on Buhari's independence day speech, said the President's speech was inspiring but uneventful.
Agbakoba also called on all Nigerians to read the constitution and be informed.
He said "Section 4 of the constitution traps power in the hands of the National Assembly. It allows them to perform two functions."
Sharing the story of Winnie Mandela ,the enstranged wife of late former South African President, Nelson Mandela, he said we have to be resilient.
On the power concentrated at the Federal Government level, he said "To become the Nigerian President is to have the kind of power no leader in the world has. The Nigerian President is the most powerful President in the world."
Dr. Olisa Agbakoba is the former President, Nigerian Bar Association and member of the Presidential Task Force on Petroleum Revenue Management
JOIN OUR PULSE COMMUNITY!
Recommended articles
Badagry residents task Tinubu's administration on security, electricity
Buhari departs Eagle Square for Abuja airport enroute Daura
'My cows and sheep are easier to control than Nigerians' - Buhari
Tinubu sworn in as President
My ambition to be speaker intact – Rep. Gagdi
Increase your chances of winning with these tips on efficient online betting
Gov. AbdulRazaq discloses plans for better Kwara
Kano governor-elect, Abba to inherit ₦241bn debts from Ganduje
Nigeria's 16th President, Tinubu, set to take oath of office