Senate President doesn't know how much he's worth
Senator Saraki made the disclosure during an interview with Naziru Mikaliu of the BBC Hausa service.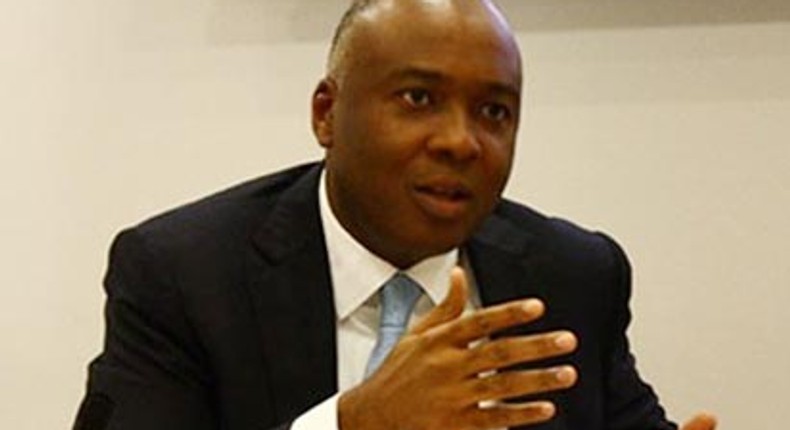 Senate President, Bukola Saraki has said that he does not know how much he's worth.
Sarakimade the disclosure during an interview with Naziru Mikaliu of the BBC Hausa service.
Many in this country see a lot of politicians as wealthy individuals, for example, you as an individual; how much are you worth?
You don't know how much you are worth? How much did you declare?
I can't remember these figures
That means it's a huge figure?
I don't think it's a crime anywhere for you to either work hard or be blessed. What I think is important is the commitment to serve.
How did you amass all this wealth?
I come from a blessed family. I come from a family where my parents were opportuned and after that I worked hard in the private sector and I think I have worked hard for everything that I have. I made 95% of my asset before I joined government.
You are currently standing trial before a court accused of falsely declaring an asset?
Yeah, that case is ongoing.
So did you declare anything that was not yours?
As I have said many times on this case, I will prove my innocence. These were forms that were declared over 13 years ago and it only emerged in August after I became Senate President.
If there were infractions in those forms the Code of Conduct could have raised those items a long time ago; they didn't. So I said I am confident that I will clear my name and I don't believe that I have done anything wrong.
Saraki also refused to describe Nigeria as corrupt saying that he has a duty to market the country properly and as such cannot describe it as such.
JOIN OUR PULSE COMMUNITY!
Recommended articles
NIS will focus more on passport insurance, staff welfare – new CG
Adeyanju urges Tinubu to appoint young Nigerians as Ministers
Risk management in indices trading: Tips and tools for managing your exposure
Tunubu lauds people of Zamfara for ensuring his biggest win
You're now a blogger —  Shehu Sani mocks 'retired governor' El-Rufai
Gov. Eno appoints SSG, CPS
Gov. Sani retains El-Rufai's appointees as top government officials
Gov. Diri warns fuel marketers against hoarding, profiteering as price hits ₦‎600
Aliyu nullifies recent, traditional rulers' appointments by Tambuwal in Sokoto