Court rules that Senate President must face trial at CCT
The Senate President has been accused of asset declaration fraud and is said to have committed the offence during his tenure as the governor of Kwara State.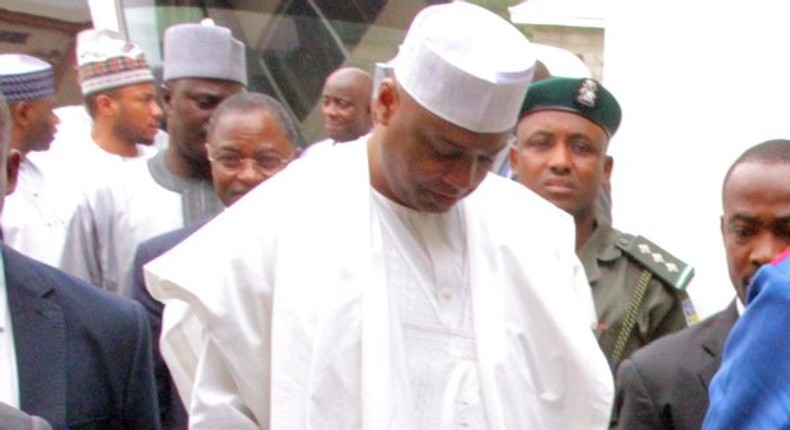 The Federal High Court in Abuja has
The decision was reached by Justice Abdul Kafarati on Friday, April 15, 2016, The Cable reports.
"It appears to me all that the applicant is trying to do is to stop his criminal trial at CCT. The CCT is a competent court to try the criminal matters," the judge said.
"This court cannot interfere with the case at the tribunal which has power to try cases. It is not appropriate for the applicant to approach this court. This case is hereby dismissed," he added.
"It is only in this country that people can wake up and start calling people names. In the circumstance, I disqualify myself from this case. I will hereby send the case file to the chief judge for re-assignment to another judge," he said at the time.
He was however reportedly convinced by the Chief Judge of the court to rule on the matter.
Saraki has approached several courts in a bid to stop the trial but has failed at every attempt.
-------------------------------------------------------
See Pulse Photo-News gallery below:
JOIN OUR PULSE COMMUNITY!
Recommended articles
Sanwo-Olu advocates ₦7 trillion budget for 2024 to address infrastructural needs
Akinwumi Adesina urges African leaders to tackle brain drain
Court awards ₦50 million damages against Seyi Makinde, for unpaid debt
Ministry of Power to collaborate with states to enhance power supply
Benue House of Assembly commends Governor Alia amid APC crisis
IGP urged to immediately arrest Kwankwaso over alleged plot to destabilise nation
Social Democratic Party dismisses rumours of coalition against President Tinubu
CBN issues warning against counterfeit naira banknotes
CBN alerts Nigerians over counterfeit naira notes in circulation