Ex-Governor, James Ibori named among officials with hidden offshore assets
The documents were leaked from Panamanian law firm, Mossack Fonseca leading to them being named the "Panama Papers".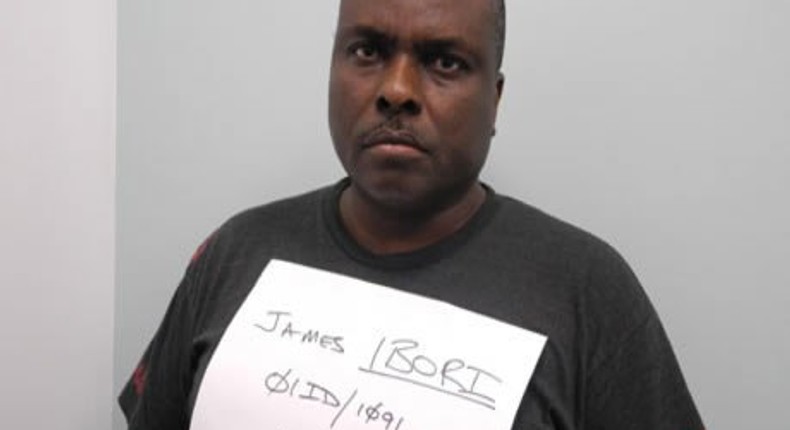 A massive leak of documents has exposed former
The documents were leaked from Panamanian law firm, Mossack Fonseca leading to them being named the "Panama Papers".
Ibori is the only Nigerian named on the list which was compiled by the International Consortium of Investigative Journalists (ICIJ).
The report on the former governor reads:
"James Ibori, governor of Nigeria's oil-rich Delta State from 1999 to 2007, pleaded guilty in a London court in 2012 to conspiracy to defraud and money laundering offenses."
"Ibori admitted using his position as governor to corruptly obtain and divert up to $75 million out of Nigeria through a network of offshore companies, although authorities alleged that the total amount he embezzled may have exceeded $250 million."
"Ibori, who received a 13-year prison sentence, used millions of dollars to support a lavish lifestyle that included six houses in London and a fleet of Range Rovers, Bentleys and Mercedes."
"Mossack Fonseca was the registered agent of four offshore companies connected to James Ibori, including Julex Foundation, of which Ibori and family members were beneficiaries."
"Julex was the shareholder of Stanhope Investments, a company incorporated in Niue in 2003. Ibori was also connected to Financial Advisory Group Ltd. and Hunglevest Corporation, although Mossack Fonseca's files do not specify the exact nature of his connection."
"In 2008, Mossack Fonseca received a request from the Seychelles government to produce documents as part of a probe by the Crown Prosecution Service, England's principal prosecuting authority, of Ibori and alleged criminal activities."
"In 2012, Ibori pleaded guilty in a London court to laundering and fraud charges. During court hearings in the United Kingdom, prosecutors claimed that Ibori opened a Swiss bank account in the name of Stanhope Investments through which millions of dollars were later channeled to ultimately buy a $20 million private jet."
The investigation was started after an anonymous source contacted German newspaper, Süddeutsche Zeitung. The newspaper shared the files with the ICIJ which released the first report on April 3, 2016.
Other world figures who have been named include Bollywood's Amitabh Bachchan, martial arts movie star, Jackie Chan, football star, Lionel Messi and associates of Russian President, Vladmir Putin.
---------------------------------------------------------------
See Pulse Photo-News gallery below:
JOIN OUR PULSE COMMUNITY!
Recommended articles
Risk management in indices trading: Tips and tools for managing your exposure
Tunubu lauds people of Zamfara for ensuring his biggest win
You're now a blogger —  Shehu Sani mocks 'retired governor' El-Rufai
Gov. Eno appoints SSG, CPS
Gov. Sani retains El-Rufai's appointees as top government officials
Gov. Diri warns fuel marketers against hoarding, profiteering as price hits ₦‎600
Aliyu nullifies recent, traditional rulers' appointments by Tambuwal in Sokoto
Sanwo-Olu slams fuel marketers for unfairly hiking prices
FG changes date for national award