Vice President says corruption fueled Boko Haram insurgency
Osinbajo made the comment on Thursday, March 30, while speaking at an anti-corruption forum in Paris, France.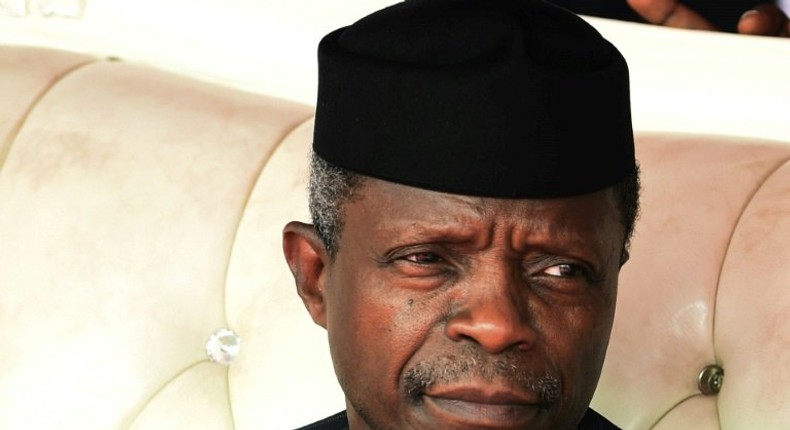 In his speech, which was released by the Presidency, Osinbajo said that corruption and illicit financial flows were the greatest challenges to development.
"There is now hardly any credible opposition to the notion that corruption and Illicit financial flows constitute perhaps the gravest challenge to development. And this is especially true of developing countries," he said.
"Besides, we have seen in Nigeria, in recent years, how corruption directly fueled the terrorist insurgency in the North-East. And how in turn that has led to one of gravest humanitarian disasters in the world.
"Also the adverse implications for education, healthcare, social services, infrastructure and indeed quality of life no longer require making a case. Corruption and illicit financial flows are different. But they really must be twinned.
"This is because for practical purposes it is an eminently more sensible approach to treat most of the sources of illicit financial flows as corrupt activity, within a broader use of the term," he added.
Osinbajo also said that international collaboration was the best way to prevent and fight corruption as well as recover stolen public funds.
JOIN OUR PULSE COMMUNITY!
Recommended articles
Socialite Cubana Chief Priest accuses BBNaija's Maria of 'stealing' his sister's husband
Paul Okoye shares Cubana Chief Priest's phone numbers as he continues to defend BBNaija's Maria
10 countries where prostitution is legal
Fed Poly Bauchi sacks 2 lecturers for alleged sexual harassment
Davido and Chioma spotted together for the first time since rumoured breakup
Pulse Exclusive : New court documents claim BBNaija's Maria's alleged partner is in court to dissolve marriage
Actress Esther Nwanchukwu calls Junior Pope her 'man friend' months after she tattooed his initials on her body
7 things every woman wants to hear during sex
BBNaija's Wathoni called out by Ani Amatosero for saying women use their bodies to get roles in Nollywood