Court refers Governor's judgement to Court of Appeal
Abang had described the process as abuse of court, but however, held that the position of Ogah's counsel made it impossible for the court to rule otherwise.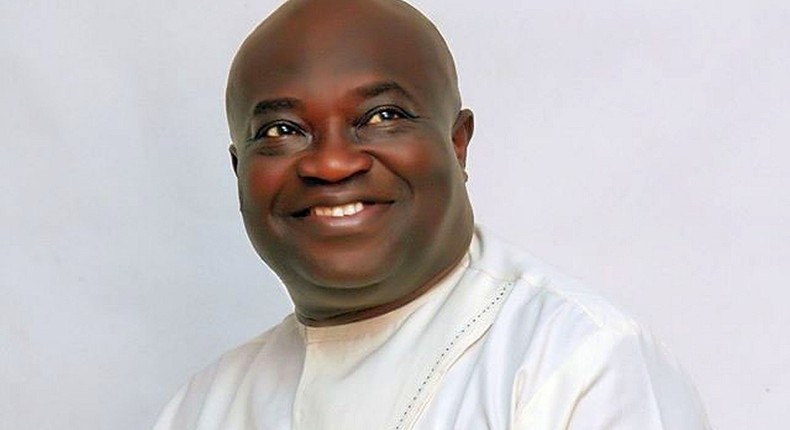 The Federal High Court in Abuja on Friday referred the application for stay of execution of judgement by
The judge, Justice Okon Abang, held that the decision of the court had hinged on the concession given to the application by Dr Alex Izinyon (SAN), counsel to Dr Uche Ogah.
Abang had on June 27 sacked Ikpeazu as governor of the state over tax evasion
He, therefore,made a consequential order compelling the Independent Electoral Commission (INEC), to issue Ogah with the Certificate of Return which was done.
Following the issuance of the Certificate of Return as affirmation of one duly elected, attempt was made to swear-in Ogah as Governor of the state.
The attempt to reap the benefit of the judgement was halted by an order of the Abia State High Court, Osisioma Division.
Ikpeazu also filed a notice of appeal and stay of execution of judgement at the Federal High,Abuja, and Court of Appeal, respectively
He said all the legal cases cited by Chief Wole Olanipekun (SAN), counsel to Ikpeazu were not compatible with the issue at hand.
"The ruling of the court on July 4 did not form part of this substantive application.
"All the cases cited by Olanipekun are good laws but they are not applicable in this very matter
"It is not also true that Order 4 Rule 10 of the Court of Appeal strips this court of jurisdiction as soon appeal is entered against my decision,'' he said.
Abang said: "this rule can only be effective if it is an interlocutory injunction and cannot work with a final judgment like this one.
"I will live all the motions arising from the June 27 judgment of the Court for the Court of Appeal to handle,'' he held.
On a sister's case filed by Ikpeazu urging the court to compel INEC to withdraw the Certificate of Return from Ogah, Abang dismissed such motion, saying the motion lacked merit.
The judge said: "I want to affirm the judgment of the court that returned Ogah as the duly elected governor of Abia State.
"So it an absurdity for the court to overall an action that resulted from its decision.
"The issuance of the Certificate of Return to Ogah was validly done. It was done when the notice of appeal had not been served both the judgement creditor and INEC,'' he said.
The judge further held that ``furtherance to that, the applicant is ordered to pay Ogah the sum of N40, 000 as cost
JOIN OUR PULSE COMMUNITY!
Recommended articles
Betway Nigeria unveils new experience center in Ojodu Berger, Lagos State
Politicians won't hijack CBN under my watch  — Cardoso assures Nigerians
'For commodification of the naira, use cassava' [Pulse Explainer]
Low contraceptive usage among married women in Borno sparks concern on World Contraceptive Day
Yahaya Bello elevates 300 traditional stools to promote peace
VANITI Lagos: Forbes-rated socialite, Sir Uyi announces date for grand opening
We are tired of soon – TUC speaks on delayed promises from Ministry of Labour
NLC, TUC jointly declare indefinite strike as nationwide protests loom
BREAKING: Senate confirms Yemi Cardoso as CBN Governor
AFCON 2027: Algeria hands Nigeria a major boost
TikTok wahala: Osimhen deletes Napoli pictures from Instagram
Wilfred Ndidi: Style Essentials inspired by the Leicester City's Nigerian midfield maestro
TikTok trolling: Osimhen set to sue Napoli for serious damage
Manchester United senior players beg Sancho to apologise to Ten Hag
Ukrainian club copy Nigeria's Super Eagles jersey