'We're about to pump N60bn into economy,' Finance minister says
She said that the disbursement will raise funds already released by the government to N400 billion since May.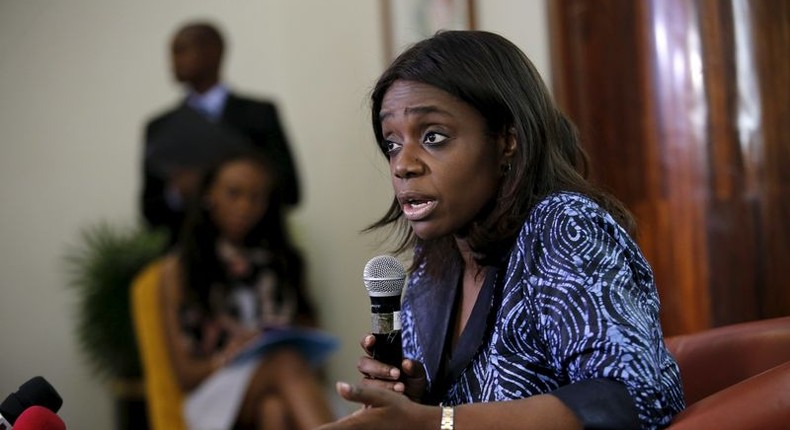 The Federal Government is set to release N60 billion for capital projects to stimulate the economy, the Minister of Finance,
She disclosed this in Abuja on Friday, August 19, at an interactive session with newsmen.
Adeosun said that the disbursement will raise funds already released by the government to N400 billion since May.
She said that contractors have been paid to return to work, adding that very soon Nigerians will begin to see the impact of the administration's efforts and policies.
"So far we have spent N400 billion on capital, that is between May when the budget was signed and now; we are going for another capital allocation meeting where we are going to allocate another N60 billion.
"So, we are pumping money into the economy at a very rapid rate, but it would take a little time for the effect to be felt,'' she said.
According to her, states known for agriculture are going back to it and generating revenue from it.She expressed optimism of bumper harvest of crops, and said that storage facilities like silos, are being put in place to avoid loss of any harvest.
The minister also said that for Nigeria to survive the present economic situation, corruption has to be fought holistically and that infrastructures have to be built to create employment.
"Fighting corruption is fundamental and if we stick with that and all the money stolen or diverted is directed at projects that could grow the economy, we would recover,'' she said.
She said that a tax committee has been inaugurated to overhaul the entire tax system in the country. She, however, explained that the intention to tax luxury items is not a policy because there is no constitutional provision to tax the items.
Adeosun assured that the committee will seek ways to ensure that the right laws are put in place in that regard.
She said the Joint Tax Board (JTB) is working to harmonise taxes that were overlapping among federal, states and local governments.
"It is part of the ease of doing business initiative because these are some of the things that cause businesses to close down.
"It puts one off and even in the Federal Government, we are working on various revenues and looking at who is the best agent to collect revenue,'' the minister said.
Adeosun  added that the administration is encouraged by some results it is getting.
JOIN OUR PULSE COMMUNITY!
Recommended articles
Tinubu holds first meeting with National Assembly leaders
Nigeria's tax-to-GDP ratio surges to 10.86%
Tinubu holds first security meeting with Service Chiefs
FG approves billion-dollar expansion for Snake Island Port
Group urges Tinubu to prioritise care for senior citizens
My people want a Christian to emerge as Senate President  —  Gbenga Daniel
6 positive news stories from Nigeria in May 2023
Fuel prices will go down after removal of subsidy, says NNPC CEO Kyari
Niger governor sacks political appointees