State Assembly approves death penalty for kidnappers
The death sentence, however, will only be applicable to kidnappers whose victims die in their custody.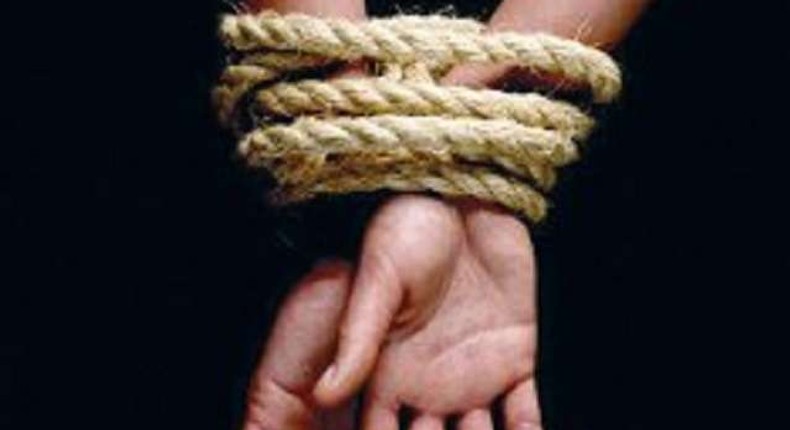 The death sentence, which followed the adoption of a report presented by Mrs Adefunmilayo Tejuosho, will only be applicable to the kidnappers whose victims die in their custody.
Tejuosho is the Chairman of the House Committee on Judiciary, Petitions, Human Rights and Lagos State Independent Electoral Commission (LASIEC).
She had presented the report of a Stakeholders meeting on a bill entitled; "A Bill for a Law to Provide for the Prohibition of the Act of Kidnapping and for Other Connected Purposes."
The Bill was sponsored by the Speaker of the House, Mr Mudashiru Obasa.
It prescribes life sentence to kidnappers, whose victims do not die in their custody.
The bill states that any person, who kidnaps, abducts, detains, captures or takes another person by any means or tricks with intent to demand ransom or do anything against his/her will, commits an offence, and liable on conviction to death sentence.
The bill, which criminalised attempt to kidnap, also stipulates life imprisonment for anyone who makes attempt to kidnap another person.
Also, the bill is against false representation to release a kidnapped or abducted person. This attracts seven years imprisonment.
The lawmakers also approved 25 years imprisonment to whoever threatens to kidnap another person through phone call, e-mail, text message or any other means of communication.
The bill provides that any person, who knowingly or wilfully allows or permits his premises, building or a place or belonging to which he has control of, to be used for the purposes of keeping a person kidnapped is guilty of an offence under the law and liable to 14 years imprisonment without an option of fine.
NAN reports that the lawmakers amended some sections of the bill during the debate on the committee report before adoption.
The bill, however, awaits third reading before it will be sent to Governor Akinwunmi Ambode for assent.
JOIN OUR PULSE COMMUNITY!
Recommended articles
Senate extends implementation of ₦819bn supplementary budget
Accept whatever court decides - Buhari tells opposition parties
Assets Declaration: I'm 10% poorer in last 4 years, says Makinde
Read full text of Buhari's farewell broadcast to Nigerians
Buhari apologises for inflicting pain, suffering on Nigerians
A tragic 3-second moment is how I'll remember Buhari's 8 years as president
Pastor Enenche warns witches, wizards coming for Tinubu's inauguration
Senate passes Bill to take CBN Ways and Means advances to FG 15%
Buhari preaches unity, inclusion as Kenyatta delivers inauguration lecture