Mixed reactions trail herdsmen peace pact
There are mixed reaction over the recent peace pact made by the Southern Kaduna and Fulani herdsmen.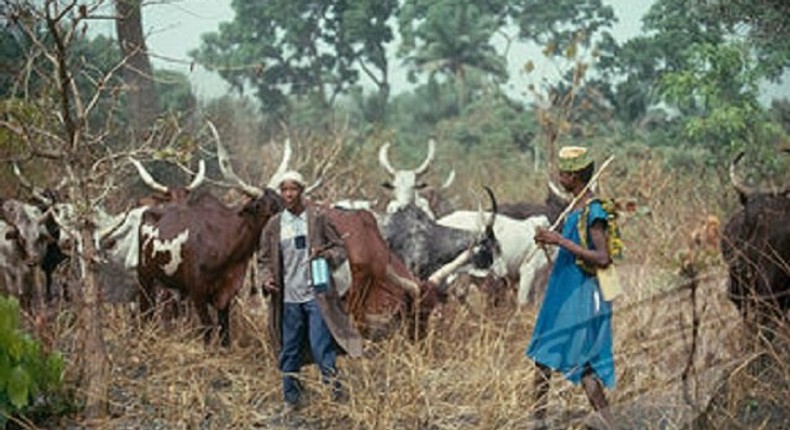 Mixed reactions trail the peace pack entered by traditional rulers in Southern Kaduna and Fulani herdsmen at Kachia on Tuesday.
The peace pack, midwife by the military to curb wanton killings in Southern Kaduna, was signed by traditional rulers in and Fulani herdsmen in the area.
A cross section of people, including traditional, religious and opinion leaders who spoke to with News Agency of Nigeria (NAN) on Saturday in Kafanchan, expressed optimism that the development would pave way for lasting peace in the area.
The Chairman, Meyetti Allah, Jema'a Local Government, Babangida Habane, said signing of the treaty was a mark of understanding in the history of the crisis.
Habane said the agreement would promote mutual trust among the affected people and appeal to all parties to respect the terms of the agreement.
A former Chairman of Zangon Kataf Local Government, Timmy Kambai, observed that the Southern Kaduna People's Union would have been the most appropriate party engaged in the peace building process not traditional rulers.
"Traditional rulers would have exercise the role of blessing the treaty rather than being involved in the signing," Kambai said.
He expressed regrets that the terms of the agreement would have been fully discussed by the people of Southern Kaduna before the signing by their representatives.
Also, Samuel Audu, from Sanga Local Government Area expressed the hope that the parties involved would uphold the terms of the treaty.
Audu said that Southern Kaduna had suffered both human and material losses in the preventable crisis, adding, "we hope the peace agreement would bring an end to the ugly development".
The Chief of Godogodo, Malam Iliya Ajiya, commended the military for living up to expectation through the initiation of the peace pack.
Ajiya urged the people, especially youths to eschew bitterness and coexist peacefully with one another for the peace park to yield desired results.
JOIN OUR PULSE COMMUNITY!
Recommended articles
Buhari's assets remain the same after 8 years as president
Attend tribunal to show loyalty to Atiku, PDP - Dino challenges Makinde
Bala Mohammed emerges Chairman PDP Governors' Forum
Ondo Assembly elects Oladiji as new Speaker
Bauchi Gov Mohammed calls for unity among PDP members
FG increases trips on Abuja-Kaduna train route
FG moves to ban children below 11 years from writing Common Entrance exams
Akeredolu is alive - Ondo govt reacts to death rumour
Tinubu sends condolence message to India over deadly train crash