Expert says vaccines storage, potency remains challenge
Otuneye said one of the challenges of childhood immunisation on a global scale was the prohibitive cost childhood vaccines such as Mumps and Rotavirus.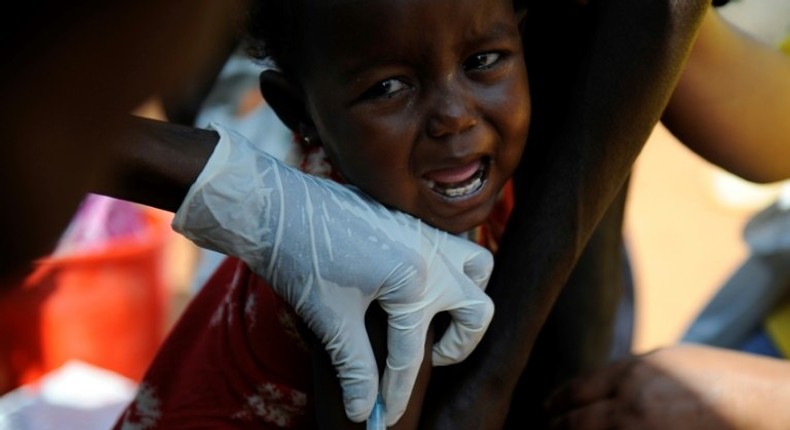 A Consultant Paediatrician with National Hospital, Abuja, Dr
Otuneye said this in an interview with the News Agency of Nigeria (NAN) in Abuja, adding that strict adherence to storage requirements in some areas is yet to be achieved.
"Administration of vaccines to children living in difficult terrains where transportation infrastructure is lacking is a practical obstacle against universal coverage.
"The consequence of poor vaccination is the resurgence of preventable morbidity, disability and mortality from poliomyelitis, measles, diarrhoea, tuberculosis and pneumonia,'' he said.
He described vaccines as antigens given to activate immunity in humans, saying that immunisation had been identified as a proven interventional strategy for childhood survival for several decades.
Otuneye said an estimated two to three million deaths could be prevented annually by the use of vaccination.
"Childhood vaccination in Nigeria has had a chequered course.
"While efforts and progress have been made to add more antigens to the immunisation schedule, immunisation coverage has been abysmally low nationally, though there are regional differences in rates.
"The gains in the last decade are the successful inclusion of hepatitis B, haemopgilus influenza, conjugate pneumococcal vaccine and inactivated polio vaccine''.
He said the low immunisation rate of about 60 per cent had been a challenge for the last three to four decades.
According to him, the most affected region is the North East with some states having rates below 20 per cent.
Otuneye said the low rate in the region was attributed to the insurgency in that part.
The World Health Organisation (WHO) has designated the last week in April of every year as immunisation week.
The aim is to accelerate action to increase awareness, demand for immunisation and improve vaccination delivery services so that people everywhere can be protected against deadly diseases.
JOIN OUR PULSE COMMUNITY!
Recommended articles
Fuel Subsidy: Why Tinubu had no other option [Editor's Opinion]
Stakeholders task Tinubu on lingering health issues
UK, US, others pledge support for President Tinubu
Tinubu condoles with AIT, family over Dokpesi's death
Queues return to filling stations in Ilorin amidst fuel subsidy removal
Gov. Mbah appoints Prof. Chidiebere Onyia as new SSG
Otti to recruit 5,000 teachers in Abia
Ebonyi governor freezes all government bank accounts
We'll ensure smooth removal of subsidy to avoid supply disruptions – NMDPRA