'I don't have loot anywhere in the world,' Ex-governor replies AGF
Ibori made the remark after Minister of Justice and Attorney-General of the Federation, Abubakar Malami said the government would soon recover the sum of 6.9 million pounds which he described as "Ibori loot."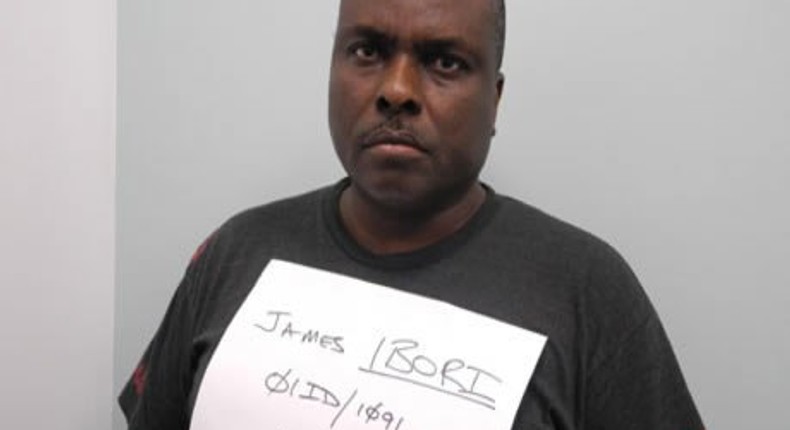 Former Delta State Governor, James Ibori has denied reports that he stashedlooted funds outside the country.
Ibori made the remark after Minister of Justice and Attorney-General of the Federation, Abubakar Malami said the government would soon recover the sum of 6.9 million pounds which he described as "Ibori loot."
The former governor issued the response via a statement released by media aide, Tony Eluemunor.
"Such money, whether in British pounds, American dollars or the Nigerian Naira just does not exist. This is because the Ibori London trial is not yet over. It is an incontrovertible fact that the confiscation hearing has not started at all, and remains months away into the future."
"This makes it disappointing that a high official of State such as the Attorney-General may have been misled into believing that an Ibori loot not only exists anywhere, but he even put a figure (6.9 million pounds) to it."
"With all due respect to the Minister and the President Muhammadu Buhari administration, it is curious that such a misleading statement could have come less than a week that dozens of well-respected foreign media organisations including the British Broadcasting Corporation (BBC), The Times of London, The Guardian of London, and a host of Nigerian news outlets reported that the case against Ibori and his associates have become shaky as some operatives of the London Metropolitan Police have been accused of bribery and corruption in the course of their investigations."
"Thus at the Thursday January 21, 2016 hearing the prosecution was forced to withdraw its case against one of Ibori's counsels, Mr. Bradesh Gohil. It had charged Gohil of leaking fabricated documents to media organisations and Members of (British) Parliament, but Gohil turned the case against the Police, accusing it of misleading the court with tainted evidence from corrupt operatives and of withholding key documents which could have proved police corruption."
"The New Indian Express of Monday 25 January 2016 ventured further than the Times to report that Gohil, who was freed from jail last year, may now challenge his previous conviction, just as Ibori or any of his associates already convicted may also decide to do."
"…This has done nothing though to affect in any way the high regards Chief Ibori and his Media Office have for President Muhammadu Buhari, his administration and Ministers, including the Justice Minister, Mr. Abubakar Malami.  Chief Ibori wishes them well in their stated bid to leave Nigeria better than they found it."
Malami also said that the government would soon recover the sum of $750 million which was looted by former military ruler, Sani Abacha.
JOIN OUR PULSE COMMUNITY!
Recommended articles
New Ebonyi deputy governor Obila not interested in listening to gossip
New Benue Governor lays foundation for 100 housing units
New Abia governor Alex Otti freezes state's bank accounts
Kyari tells Tinubu fuel queues will soon vanish after subsidy removal chaos
FG owes NNPC ₦2.8 trillion fuel subsidy payment deficit
Ganduje denies seeking appointment from Tinubu
Lawmakers tell citizens to pray for successful fuel subsidy removal
Tribunal admits US court judgment ordering Tinubu's forfeiture of $460,000
Tinubu appoints presidential photographers as he resumes office