FIDA says only education can fight female genital mutilation
The International Girl Child Day is marked on October 11 every year - a date set aside by the United Nations.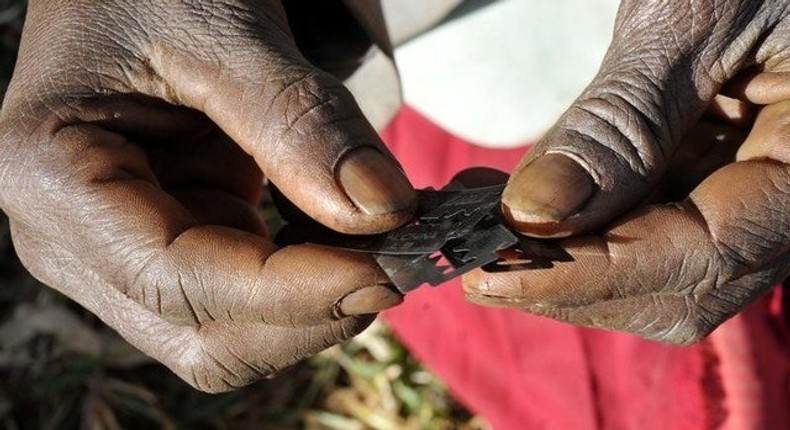 Okogbule made the remark during a sensitisation programme organised by the group to commemorate the 2016 "International Girl Child Day" in Port Harcourt on Tuesday.
The News Agency of Nigeria (NAN) reports that Oct. 11 of every year is set aside by the United Nations to mark the International Girl Child Day.
The theme of this year's celebration is tagged "Goals, Progress Equals Girl's Progress''.
Okogbule explained that with education, a girl-child would know her right to resist such traditional injustice on the female gender.
According to her, medically it has been proven that FGM has no medical benefits but rather exposes the victim to series of infections and other health challenges.
Okogbule underscored the importance of education in knowledge empowerment of women.
She said that education also has the potential to tackling poverty and promoting economic emancipation of any country.
The vice-chairman, however, said that the programme emphasised on girl child right to education as a tool for attaining the world development goal.
The celebration availed FIDA an opportunity to hold talks in some secondary schools in the state, including the Rumuokwuta Secondary School, St Matthew's Anglican Church, Rumuogba Parish (Anglican Communion Brigade).
During advocacy, the vice chairman urged students to resist attempts by parents and guardians to infringe on their right to education.
Okogbule cited an instance during her secondary school days in Jos where a 13-year-old girl in Junior Secondary School resisted early marriage.
"I had my secondary education in Jos. I had known a classmate who resisted being forced into marrying a 55-year-old man when we were in JSS 2.
"Though the girl's family succeeded in taking her to the proposed husband, she consistently refused to have sex with him.
"Each time he made attempt to force her, he would be greatly resisted and even injured by the girl, and so he had no option than to leave the underaged girl to return to school," she added.
Mrs Helen Fubara, a teacher, thanked FIDA for its concern towards the welfare of the girl-child.
She urged the government to provide street lights to reduce hideouts and check the incessant rape cases in some localities.
Fubara said that most criminals and rapists hide in the dark to perpetrate rape injustice on the girl child.
She also suggested that parents should avoid late outings for their female children.
Miss Ada James, a member of the Anglican Communion Brigade, also thanked the FIDA for the programme.
She said the visit was a positive motivation on members of the brigade as it has further enlightened them on the role of the girl-child in economic development.
JOIN OUR PULSE COMMUNITY!
Recommended articles
Risk management in indices trading: Tips and tools for managing your exposure
Tunubu lauds people of Zamfara for ensuring his biggest win
You're now a blogger —  Shehu Sani mocks 'retired governor' El-Rufai
Gov. Eno appoints SSG, CPS
Gov. Sani retains El-Rufai's appointees as top government officials
Gov. Diri warns fuel marketers against hoarding, profiteering as price hits ₦‎600
Aliyu nullifies recent, traditional rulers' appointments by Tambuwal in Sokoto
Sanwo-Olu slams fuel marketers for unfairly hiking prices
FG changes date for national award