OPC, Agbekoya threaten to retaliate any attack from group
Almost every part of the country has tasted from the bitter venom of the violence unleashed by the herdsmen.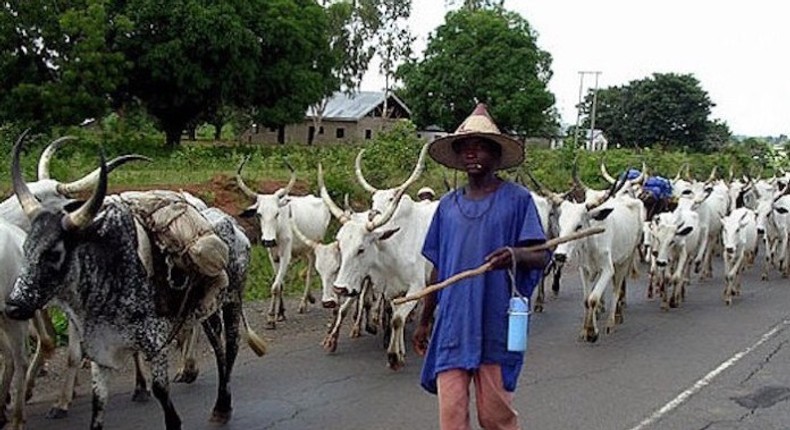 The incessant killings by
This has prompted various ethnic groups and militia to sit up and protect their region from any form of attacks by the dreaded 'cattle rearers,' whom reports say are more ruthless than Boko Haram.
Punch reports that he Yoruba farmers' pressure group and ethnic militia, Agbekoya Farmers Association of Nigeria has threatened to retaliate any attack from the Fulani herdsmen.
The National Publicity Secretary of the farmers group, Mr. Olatunji Bandele said they have issued a 14 day ultimatum to the Federal Government to stop the violent actions of the herdsmen in the South.
Bandele said "We have alerted Agbekoya South West warriors across Yorubaland to be battle ready in case the Fulani herdsmen do not heed our warning because this thing has continued for the past four to five years now.
"We have other security measures that we are taking but keeping to ourselves. If the Fulani herdsmen failed to heed our warning and they dare enter Yorubaland, they will be doing so at their own risk. We are waiting for the Federal Government to take decisive action."
Also, the National Coordinator of the Oodua Peoples Congress (OPC), Mr. Gani Adams said the Fulani herdsmen are killing people without provocation.
Adams also warned that the herdsmen, if unchecked might turn to a serious security threat in the country.
The Sultan of Sokoto, Sa'ad Abubakar lll, has also condemned the attacks by suspected Fulani herdsmen on various communities in Nigeria.
See Pulse Photo-News gallery below.
JOIN OUR PULSE COMMUNITY!
Recommended articles
Katsina varsity disowns "one-man" protester
CJN's Resignation: Buhari expresses mixed feelings as he swears in Ariwoola
Again court refuses Nnamdi Kanu's bail application
Court dismisses Nnamdi Kanu's bail application
Organ Harvesting: Ekweremadu, wife sue NIMC, Immigration, 2 banks
3 die, 2 injured as diesel tanker explodes in Lokoja – FRSC
Police: We are here for serious business, says AIG
Edo: 114 inmates regain freedom in 3 months
3 killed, 50 injured in train derailment in Missouri