Dear President Buhari, what are you doing about Agatu?
There's an ongoing massacre in the Agatu Local Government area of Benue State and President Muhammadu Buhari seems to be doing nothing about it.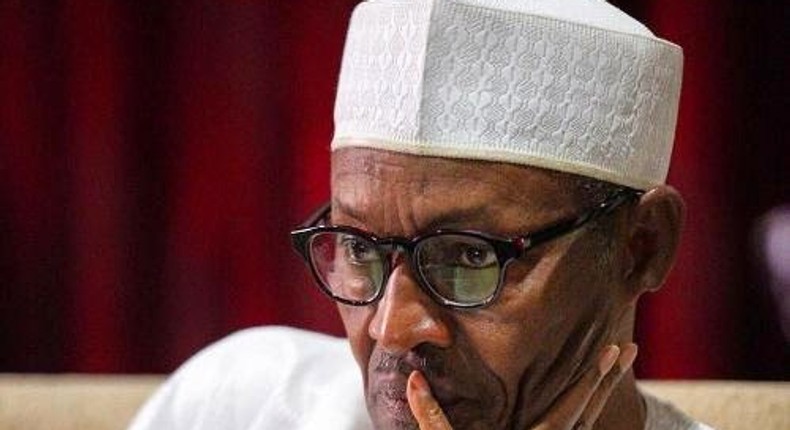 There's an ongoing massacre in the Agatu Local Government area of Benue State and President
Buhari subsequently ordered an investigation into the incident and promised to get the root of the matter while expressing condolences to the Agatu people.
"We will conduct an investigation to know exactly what happened; the only way to bring an end to the violence once and for all is to look beyond one incident and ascertain exactly what factors are behind the conflicts," the president said via a statement issued by his Senior Special Assistant on Media and Publicity, Garba Shehu.
"We are all one nation and one people. There should not be any reason why Nigerians of any group or tongue cannot now reside with one another wherever they find themselves after decades of living together. Once the investigations are concluded, we will act immediately to address the root of the problem," the statement added.
Since then however, it has been radio silence from Buhari despite the fact that Agatu people are still being killed by herdsmen.
The situation was further worsened by an unguarded and highly insensitive statement attributed to Inspector General of Police, Solomon Arase.
"I was around, I travelled to Makurdi, I did not see where 300 people were buried. If you kill, you don't just bury; you must take the corpse to the Police station before you bury, we don't have that number of people," Arase said adding that the casualty figure had been exaggerated.
Agatu is however more than 200 kilometres from Makurdi, the state capital. Is Arase expecting the Fulani herdsmen or the fleeing residents to carry the dead all the way to Makurdi so he can see graves?
In fact, according to Senator David Mark, who represents the Benue South Senatorial District, more than 500 people have been killed in Agatu.
"I'm shocked beyond words at the extent of destruction I have seen here in Agatu today. This is unbelievable. It is unimaginable. Nothing whatsoever justifies this brazen act of destruction meted out on the people of Agatu. My heart bleeds," Mark said after going on an assessment tour of the area.
"The villages are totally bereft of any social or economic activities. All the primary and post primary schools, health centres, worship centres as well as the police station in the area have been burnt down.
"What is left of a hitherto boisterous Agatu communities of Aila, Akwu, Adagbo, Okokolo, Ugboju, Odugbeho, Ogbaulu, Egba and Obagaji are the debris of the wreckage," he added.
One victim of the attacks, identified as Mrs Gabriel, narrated how the herdsmen killed anyone who dared to challenge them on the use of farm land and crops.
"As I stand here, I do not have even a family member or relation left. The dress I am putting on was given to me at an Internally Displaced Persons (IDPs) camp in Otukpo, Benue state. I am finished. I have lost everything," she said during a town hall meeting organized by 1 Idoma Initiative in Abuja.
The Tribune also reports that the rampaging herdsmen, who are currently unchallenged, have claimed Agatu as their territory.
President Buhari cannot afford to be silent at this time, especially because he is Fulani, as his inaction is beginning to seem like the fruit of bias.
The Agatu people have had enough and will soon rise up to defend themselves, then Nigeria will have another war on its hands, a war which can still be avoided if the president steps in.
Dear President Buhari, address the Agatu massacre now, before it is too late.
JOIN OUR PULSE COMMUNITY!
Recommended articles
BREAKING: Sam Larry in police custody over Mohbad's death probe
Music industry promotes substance abuse by glamorising drugs - Police
PDP is out to win Kogi governorship election – Melaye
IG orders thorough investigation into attack on police officer in Abuja
All hands must be on deck to save Nigeria from collapse - Umahi
EFCC arraigns oil firm CEO for allegedly defrauding Access Bank ₦4.4bn
Customs exceeds monthly revenue target, generates ₦343bn in August
Police rescue 6 kidnap victims, arrest 4 in Benue
Increased export will stop naira from further depreciation – NEPC
I still love guys - Super Falcons' Michelle Alozie reacts to lesbian rumour
Heartbreak for Nigeria as AFCON 2027 bid slips away to East African rivals
Victor Boniface or Harry Kane: Who has had the better Bundesliga start?
Steph Curry: NBA star lists Nigeria's Burna Boy and WizKid among favorite music artists
Controversy as Super Falcons' Michelle Alozie unveils her 'female lover'
AFCON 2027: Algeria hands Nigeria a major boost