FG unveils cardiac emergency response box to respond to heart emergencies
The minister stated that the boxes would be deployed at appropriate designated high population areas such as airports.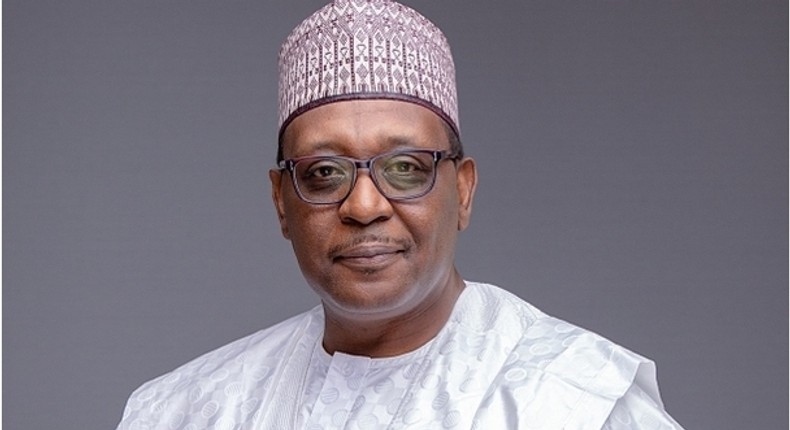 The Federal Government on Friday unveiled the Cardiac Emergency Response Box otherwise known as Automated External Defibrillators (AEDs) to respond to heart emergencies such as cardiac arrest.
The Coordinating Minister of Health and Social Welfare, Prof. Ali Pate, inaugurated the three devices in Abuja in commemoration of the 2023 World Heart Day. The theme for the celebration is "Use Heart, Know Heart".
The News Agency of Nigeria (NAN) reports that the day is set aside by the Cardiovascular Health Community all over the world to raise awareness about the importance of the heart and promote preventive measures to reduce the global impact and burden of heart diseases.
Pate who was represented by the Minister of State, Dr Tunji Alausa, said that the boxes which were donated by the Nigerian Heart Foundation (NHF) would be deployed at appropriate designated high population areas such as airports. According to him, AEDs are portable, life-saving medical devices used to revive sudden heart arrest.
Pate said that the heart is one of the vital organs of the body and the engine room responsible for pumping life-sustaining blood to all parts of the body. He added that the heart needs to be protected against diseases and conditions that would cause it to malfunction.
"Statistics from the World Health Organisation (WHO), shows that Cardiovascular Diseases (CVDs) are the leading Non-Communicable Diseases (NCDs) and are the foremost cause of death globally, taking an estimated 17.9 million lives each year.
"Of these cardiovascular deaths, 85% are due to heart attack and stroke, and over three-quarters occur in low- and middle-income countries.
"The 2018 WHO NCDs Country Profiles show that NCDs accounted for 29% of all deaths in Nigeria with CVDs responsible for 11% of all the NCD deaths.
"The country profile also shows that the risk of dying prematurely from NCDs in Nigeria is 22%.
"Premature mortality in this instance is defined as death occurring between ages 30 and 70 years from any of the common NCDs", he said.
The minister said that although the FMOH is currently in the field conducting National Steps Survey of NCDs, several pockets of studies in Nigeria report various incidence and prevalence of CVDs such as hypertension at prevalence greater than 30%.
He put stroke incidences at 25.9 per 100,000 persons per year between 2000 and 2015; coronary heart disease prevalence at 0.7% and rheumatic heart disease, which is a disease of the socio-economically disadvantaged at 27 per 1,000 children.
Pate also noted that the morbidity and mortality due to CVDs in Nigeria is underestimated because of inadequate awareness and health seeking behaviours as well as limited screening, diagnostic and therapeutic services including poor data repository.
"Given the silent and chronic nature of majority of the CVDs, it is important to institute long-lasting measures to prevent, detect and manage them early in order to avert complications such as heart attack, heart failure, stroke and even death.
"Luckily, the risk factors for heart diseases are well known and largely preventable.
"For example, hypertension, diabetes mellitus, sickle cell disease, lipid abnormalities, overweight and obesity, tobacco use, alcohol intake and insufficient physical activity are significant modifiable and preventable risk factors for heart disease and other NCDs."
He, however, said that in response to the burden of CVDs, the federal government over the years instituted several strategic interventions at the Tertiary, Secondary and Primary Health Care (PHC) levels.
They include the development of the National NCDs Policy and Multi-Sectoral Action Plan, an offshoot to the Policy and Multi-Sectoral Action Plan 2019-2025. Also, the National Tobacco Control Act 2015 and Regulations 2019 which are being implemented to reduce tobacco consumption and exposure to second-hand smoke in Nigeria.
"In collaboration with NAFDAC, the Fats and Oil Regulations has been reviewed and gazetted to incorporate Trans-Fatty Acid (TFA). This regulation prescribes TFA at less than two grams (g) per 100g of oil or fat as a start of our transition to a total elimination of TFA by 2030.
"In recognition of the key role of Primary Health Care in the prevention and early detection of diseases, the ministry in collaboration with the National Primary Health Care Development Agency (NPHCDA), WHO Country Office, and Resolve to Save Lives (RTSL), inaugurated the National Hypertension Control Initiative (NHCI) in August 2019.
"This was with focus on strengthening the PHC Centers to prevent and manage simple and uncomplicated hypertension using a simple standard treatment protocol. The protocol was first deployed to PHC Centers in November 2020."
Pate added that through the NHCI, the simplified hypertension treatment protocol is currently used in a total of 104 PHC centers across Kano and Ogun States.
Similarly, the Protocol is also implemented at 60 PHC Centers in the FCT by the University of Abuja Cardiovascular Research Group, while an additional 360 PHC Centers across 18 States are using the same protocol under the Healthy Heart Africa Programme in collaboration with the NPHCDA, Population Services International (PSI) and AstraZeneca.
He, however, advised Nigerians to adopt a healthy lifestyle always to make their heart age longer and healthier. These activities include engagement in physical activity for a minimum of 30 minutes daily, avoidance of tobacco use and exposure to second-hand smoke and avoidance of harmful intake of alcohol.
He also enjoined Nigerians to eat a healthy diet containing a minimum of three to five servings of a variety of fresh fruits and vegetables spread over each day.
"In addition, eat a variety of whole grains, lean meat, fish, peas, beans, and lentils.
"Limit processed foods, limit salt intake to less than five grams daily, reduce dietary cholesterol, and avoid industrially produced trans-fats.
"Know your numbers by regularly checking your blood pressure, cholesterol, and glucose levels", he added.
The Executive Director, NHF, Dr Kingsley Akinroye, while speaking about the AEDs, said that they are sophisticated, lightweight, portable, yet easy -to-use medical devices that can analyse the heart's rhythm and send electric pulses to a person's heart.
Also it helps to restore a normal heartbeat and could be used at hospitals, homes, schools and in public places.
"AEDs are the only way to restore a normal heartbeat when someone is experiencing a cardiac arrest.
"To help someone who is in cardiac arrest survive, a defibrillator needs to be found as quickly as possible.
"Subsequently, NHF will promote the message, advocate for the inclusion of these boxes as an essential package for prevention of deaths resulting from sudden cardiac arrest in public institutions and privately owned organisations such as airports, banks, offices, malls, sports centers, gyms and schools."
JOIN OUR PULSE COMMUNITY!
Recommended articles
Sanwo-Olu advocates ₦7 trillion budget for 2024 to address infrastructural needs
Akinwumi Adesina urges African leaders to tackle brain drain
Court awards ₦50 million damages against Seyi Makinde, for unpaid debt
Ministry of Power to collaborate with states to enhance power supply
Benue House of Assembly commends Governor Alia amid APC crisis
IGP urged to immediately arrest Kwankwaso over alleged plot to destabilise nation
Social Democratic Party dismisses rumours of coalition against President Tinubu
CBN issues warning against counterfeit naira banknotes
CBN alerts Nigerians over counterfeit naira notes in circulation