FG partners NESG to attract investment in water resources development
The minister pledged to collaborate with the group to accelerate the implementation of the ministry's water resources and sanitation mandate.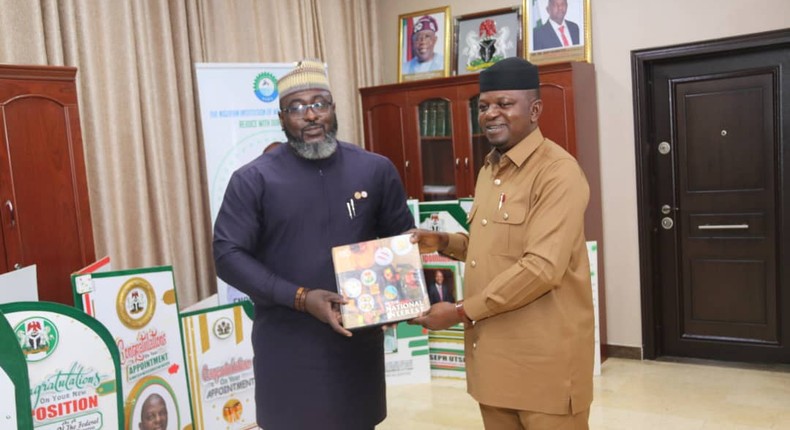 The Federal Government has announced its partnership with the Nigerian Economic Summit Group (NESG) to create opportunities for the private sector to lead a turnaround in the water resources and sanitation sector.
This declaration was made by the Minister of Water Resources and Sanitation, Prof. Joseph Utsev, in a statement on Thursday at the end of a meeting with NESG members at his office in Abuja.
Utsev stressed the significance of private sector engagement in realising the ministry's goals and commended the NESG for its contributions to Nigeria's development.
He pledged to collaborate closely with the group to accelerate the implementation of the ministry's water resources and sanitation mandate, so as to take Nigeria to the next level in tandem with the government renewed hope agenda.
Speaking at the meeting, Dr Tayo Aduloju, NESG Chief Executive Officer, said that at the inception of the summit, the government and private sector had jointly established six fundamental principles as the basis for a modern economy.
He listed the principles as; democracy, national interest governance, the rule of law, enabling business environment, private sector commitment, and free enterprise.
He highlighted the pivotal role of the summit in driving transformation in Nigeria, some of which included the conceptualisation of GSM, pension reform, liberalisation of the maritime sector, and numerous development plans.
Aduloju affirmed the private sector's readiness to collaborate with the ministry in implementing strategic commitments to enable the administration fulfill its mandate. This, he said, would be done by attracting substantial international investments and transforming the country's water resources into valuable assets.
Gabriel Ekanem, Thematic Head for Water and Sanitation under the Infrastructure Policy Commission of NESG, elaborated on the group's previous collaborations with the ministry.
According to him, these collaborations encompassed areas such as water supply, data collection, development of water resources master plan and regulatory frameworks for water resources management. In attendance were the Permanent Secretary, Dr Didi Walson-Jack and several directors from the ministry.
JOIN OUR PULSE COMMUNITY!
Recommended articles
Sanwo-Olu advocates ₦7 trillion budget for 2024 to address infrastructural needs
Akinwumi Adesina urges African leaders to tackle brain drain
Court awards ₦50 million damages against Seyi Makinde, for unpaid debt
Ministry of Power to collaborate with states to enhance power supply
Benue House of Assembly commends Governor Alia amid APC crisis
IGP urged to immediately arrest Kwankwaso over alleged plot to destabilise nation
Social Democratic Party dismisses rumours of coalition against President Tinubu
CBN issues warning against counterfeit naira banknotes
CBN alerts Nigerians over counterfeit naira notes in circulation