Stop shielding your corrupt men –Governor tells Buhari
Fayose said this while citing reports that the Federal Government is protecting some powerful ex-Generals from the arms purchase probe.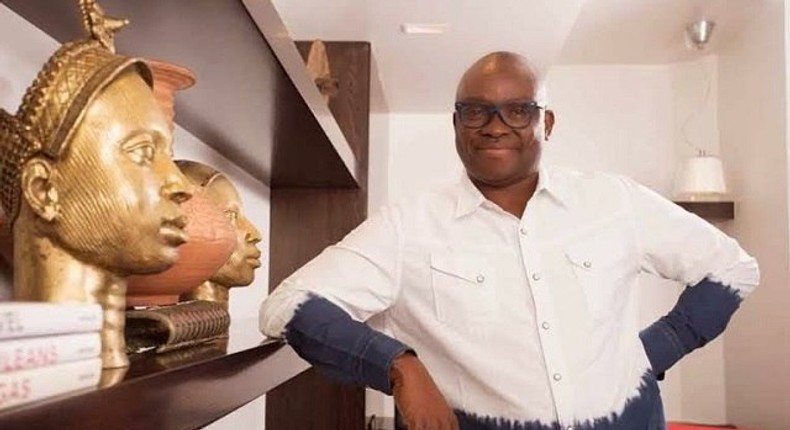 Fayose also alleged that anyone close to Buhari cannot be probed even if the person looted funds.
The Ekiti Governor in a statement issued by his New Media Aide, Lere Olayinka said "There are many petitions relating to the defence from 2007 that are being discarded, the question is why? There are several petitions against APC leaders that are not being looked into, the question is why?
"Fghting corruption and targeting only opponents of the president is in itself corruption.
"Buhari's' Minister of Interior, Major General Abdulrahman Dambazau (rtd) was Chief of Army Staff between 2008 and 2010 and the current Chief Of Army Staff, Major General Tukur Buratai served as Director of Procurements, Defence Headquarters, from 2012 till May 2015."
Adding that "It is a fact that the committee in its terms of reference said it queried all procurement from 2007 to 2015. Even the Press Release issued was titled; 'Third Interim Report of the Presidential Committee on Audit of Defence Equipment Procurement from 2007 to 2015.
"First paragraph of the committee report also indicated that it used 2007-2015 as reference, stating that the committee 'analysed procurement contracts awarded by or for the Nigerian Army between 2007 and 2015.
"Questions Nigerians must now begin to ask President Buhari and his government are: where is the report of Presidential Committee on Audit of Defence Equipment Procurement relating to 2007 to 2010? Who doctored the committee report and why?
"Lai Mohammed said the Committee would commence the audit of procurement from 2007 to 2010 'as soon as the necessary documents are available', it is necessary that Nigerians are told who the custodians of the documents are. Why were documents on procurement from 2011 and 2015 available and those of 2007 to 2010 not available?
"Early this year, we were told that an ally of President Buhari and chieftain of the APC, Brig. General Jafaru Isa (rtd) refunded N100 million of the N170 million he allegedly received from ex-NSA, Sambo Dasuki."
The Ekiti Governor also said "Jafaru Isa who was a member of the 19-man Buhari Transition Committee was released after he was allegedly assisted by the Presidency to refund N100 million to the anti-graft commission and since then, nothing has been heard about the case. He was not charged to court like others.
"It took the Ministry of Defence and ths Code of Conduct Bureau only one week to clear Buratai but others from the opposition party would be languishing in prison while EFCC go about fishing for evidence against them.
"Like I and other well-meaning Nigerians have maintained, fighting corruption is a good idea but the moment documents of probe panels and being doctored to shield those seen as the President's men, the entire purpose of the corruption fight has been defeated.
"The international community must therefore prevail on President Buhari to stop acting like the grandfather of corruption in Nigeria by making the anti-corruption war all-inclusive instead of this clear persecution of his perceived political enemies, and the first step to demonstrate that will be the immediate release of report of the Presidential Committee on Audit of Defence Equipment Procurement covering 2007 to 2015."
JOIN OUR PULSE COMMUNITY!
Recommended articles
Bandit attacks leave 37 dead in Sokoto, Gov Aliyu vows action
FG, Labour to meet June 19 on subsidy implementation framework
Obi, LP tender more documents in evidence against Feb. 25 presidential election
8 demands from health workers to President Tinubu
TUC demands Tinubu increase minimum wage from ₦‎30k to ₦‎200k
NLC, TUC suspend strike after meeting with FG
Ibadan philanthropist donates 2 transformers to support Makinde's govt
Deputy Senate President: What Barau Jibrin will bring to the 10th Assembly
Akeredolu immortalises victims of Owo Church attack with memorial park