'Nigeria should break up,' Ex-minister says
Fani-Kayode made the call via an article titled "The Sound, Fury of Ango Abdullahi, The Mendacities of Tanko Yakasai."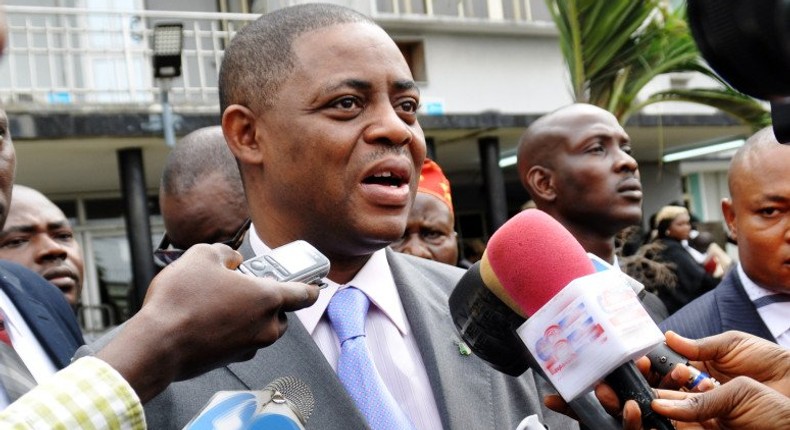 Former aviation minister,
"I say enough is enough! The only way forward is to restructure Nigeria or break her," the former minister wrote.
"Whether anyone likes it or not I have spoken the bitter truth. I have reflected the minds and hearts of millions of people from the south and the Middle Belt.
"Whether they wish to acknowledge it or not, the truth is that If the core north does not retrace its steps, not only will Nigeria break into two or more pieces but people like Professor Ango Abdullahi, Alhaji Tanko Yakasai and all those that come from that zone will suffer immeasurably as a consequence of it," he added.
Fani-Kayode made the comments in response to elder statesman, Tanko Yakasai who earlier said that Nigerians from the South West that are misleading Igbos into wanting a separate country.
JOIN OUR PULSE COMMUNITY!
Recommended articles
Court stops EFCC, ICPC, DSS from detaining ex-Gov. Yari
Lagos dep governor wants Nigeria to charge foreign countries taking doctors
Atiku confident in court to help reclaim mandate from President Tinubu
Tribunal resumes hearing on Atiku's suit against Tinubu's victory
Melaye condemns violence in Kogi politics, calls FG to investigate Bello, Yakubu
National Orientation Agency caught sleeping amid fuel subsidy controversy
Tinubu will tansform fortunes of Nigeria, says Group
Fuel Subsidy: NLC is commited to Wednesday strike
Ogun Govt. orders investigation into student's killing