'I don't know how I got to Kano,' Abducted teenager reveals
Ese, who has been reunited with her parents, said further that she only realized she was no longer at home after arriving in the Northern State.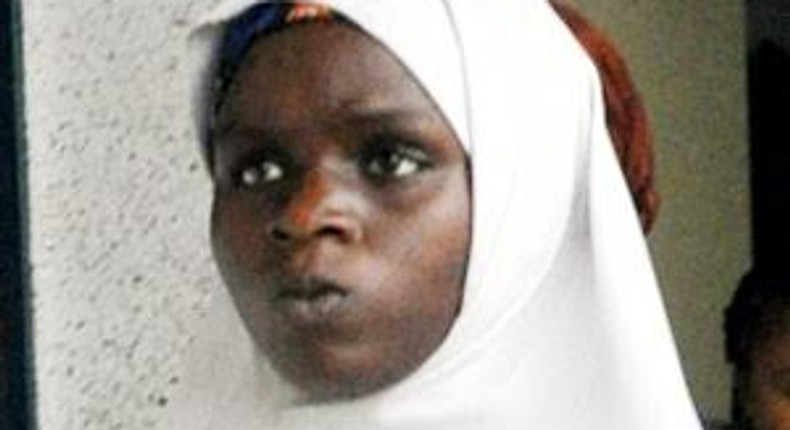 She made the disclosure during an interview with the Daily Sun. Excerpts below:
Daily Sun: How did you meet Yinusa?
Ese: We sell food in Bayelsa; so they, Yellow and his other people, used to come and buy food from us.
DS: Can you remember the day he took you from Bayelsa to Kano? How did it happen?
DS: So, how did you travel to Kano?
E: I just followed him. I don't know how I followed him.
DS: So, how did you know you were in Kano since you didn't know how you got there?
E: I saw that the place was different and the people there are people that I didn't know. So, I knew it was his place because I did not know anybody there, but only him. We went to their house first.
DS: Was it at the Emir's Palace that you first saw your mother?
E: Yes. I saw her, but I was not able to talk to her. I was just looking at her and she was crying. I just looked at her. I did not know her and I did not talk to her.
DS: Are you happy reuniting with your family?
E: Yes, I am happy to go back to my family.
Ese's case has led to widespread outrage around the country since news of her abduction, which took place in August 2015, went public. She was also said to have been converted to Islam by Yinusa.
The abduction has also been surrounded by much controversy due to the involvement of the Emir of Kano, Sanusi Lamido Sanusi. Earlier Media reports had it that Yinusa was being protected by persons within the Emir's palace.
The claim was further strengthened after Arase said that he couldn't save the girl without Sanusi's intervention. The Emir however told Punch that he had ordered that Ese be returned home since September 2015.
"I ordered her repatriation since September 2015 through the office of the Assistant Inspector General of Police in charge of Zone 1. But to my surprise, the issue is still in between the Sharia Commission, Hisbah (religious police) and the Police,"Sanusi said.
"Ese is under aged and she can't be married off as an under aged. Every Muslim also knows that marriage can't be without guidance. She must be taken back to her parents; she can only marry when she reaches the age of 18 years," Sanusi added.
Meanwhile, Ese has reportedly said that she wasn't abducted but went with Yinusa of her own accord.
"No. I am not abducted by anybody," the teenager supposedly said in an audio recording obtained by Premium Times. "My name is Aisha Chuwas. I am 17-year-old. I came here to be a Muslim and I will stay here," she added.
Ese's parents have however maintained that she is 14-years-old despite her claim to be 17. Meanwhile, the age of her abductor is still in dispute.
JOIN OUR PULSE COMMUNITY!
Recommended articles
Don't multiply poor people's pain  —  Peter Obi faults demolition of houses
Kwara Govt evacuates 88 mentally challenged persons, beggars from the streets of Ilorin
Tinubu's 2024 bill of ₦27.5trn shouldn't fail to renew Nigerians' hopes - SDP
Nigerian Air Force destroys illegal refining sites, oil theft in air raids in Rivers
Military boosts security at INEC's headquarters in Lokoja amid mob siege
Delta government allocates ₦150bn for Works Sector in 2024 budget
Austrian govt to partner Nigeria on transportation infrastructure – ICRC
Governor Mbah orders biometric verification of local govt staff members
Nigeria Customs Service intercepts 975 ammunitions concealed in 5 bags of rice in Ogun
Thiago Silva recalls TB fright ahead of Chelsea debut