Ex-Minister's alleged plot to flee UK unveiled
It was further gathered that investigators in UK and Nigeria had got wind of Diezani's plot to flee the country and start a new life as a citizen of the small Caribbean country of only 72,000 people.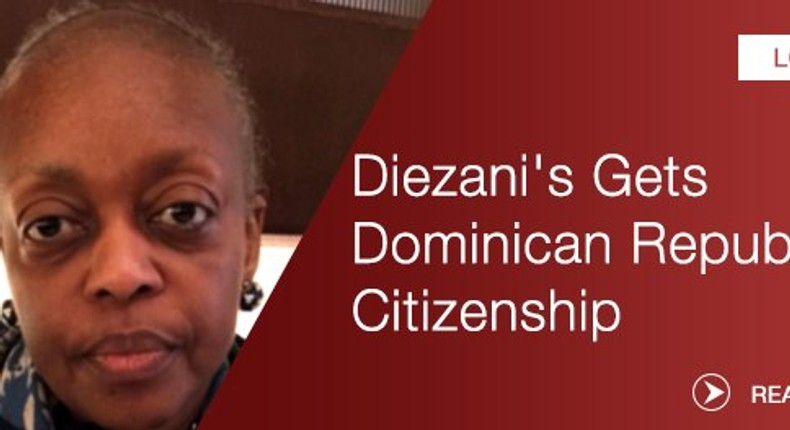 Allegations are rife that embattled ex-Minister of Petroleum Resources in Nigeria, Diezani Alison-Madueke, has concluded plans to flee UK.
In a report by The Nation Newspaper, Diezani allegedly got herself a citizenship passport of the Commonwealth of Dominica.
The ex-Minister, who is currently under investigation in Britain for alleged corruption while in office, was given away by some anti-corruption and civil society groups in the UK.
The report further revealed that Diezani, who is also battling cancer, had her citizenship confirmed in a May 29, 2015 with an approval letter by the Prime Minister of the Commonwealth of Dominica, Roosevelt Skerrit.
According to the report, the diplomatic passport with number DP0000445, is designed to allow the ex-Minister "pass freely without let or hindrance and afford the bearer such assistance and protection as may be necessary."
Issued on May 21, 2015, Diezani's alleged Dominica passport is expected to expire on May 20, 2020.
-------------------------------------------
Watch PBS News Hour report on money laundering by Diezani below:
JOIN OUR PULSE COMMUNITY!
Recommended articles
Subsidy: FCT to develop lanes as FRSC wants Nigerians to embrace bicycle
Tinubu's first daughter begs Nigerians to support her father
Anambra community leader wants NLC to dialogue with FG, instead of strike
Call Yahaya Bello to order, Kogi SDP candidate urges President Tinubu
Give Tinubu benefit of doubt, for underrated President may perform better – Okechukwu
UK firm celebrates Ibrahim as Tinubu's deputy Chief of Staff
Tinubu administration signals improved executive-legislature relations – Buni
Marketers hail FG over approval to import fuel, says price will crash soon
Residents, animals fight for dirty water in ponds in this Plateau community