Enlightenment, early intervention, will reduce cases - Psychiatrist
A Consultant Psychiatrist in commemoration of the 2017 World Health Day marked on every April 7.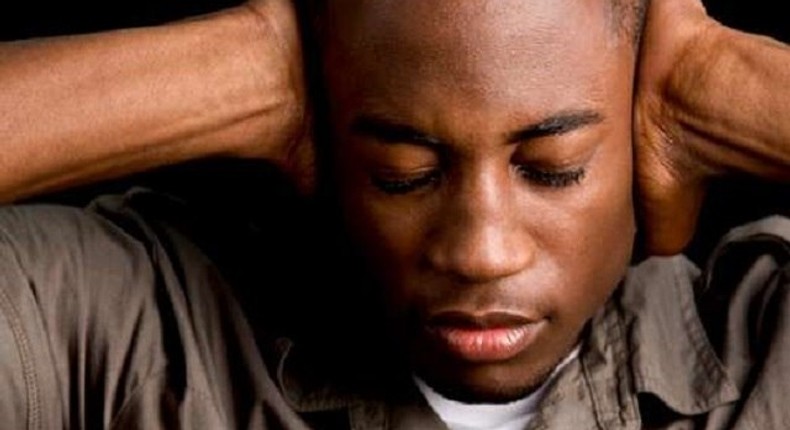 A Consultant Psychiatrist, Dr
Owoeye, also the Acting Head, Clinical Services, Federal Neuro-Psychiatric Hospital, Yaba, made the assertion in an interview with the News Agency of Nigeria (NAN) on Thursday in Lagos.
He spoke in commemoration of the 2017 World Health Day marked on every April 7.
The theme of 2017 is: "Depression: Let's Talk."
According to Wikipedia, the World Health Day is a global health awareness day celebrated every year on April 7 under the sponsorship of the World Health Organisation (WHO).
"In 1948, WHO held the First World Health Assembly which decided to celebrate April 7 of each year with effect from 1950 as the World Health Day.
The WHO says, "Depression is the leading cause of ill health and disability worldwide.
"More than 300 million people are now living with depression, an increase of more than 18 per cent between 2005 and 2015.
"Lack of support for people with mental disorders, coupled with a fear of stigma, prevents many from accessing the treatment they need to live healthy and productive lives.''
Owoeye said, "Depression can be prevented through psycho-education; we need to enlighten the populace on the causes, how it presents and what to do when it is identified.
"Also, early intervention as a result of prompt identification of cases will help to address depression; that means when an individual is identified, you refer him or her to the appropriate centre.
"Preventing the complications that arise from depression will also help; that is, apart from appropriate treatment, you prevent the condition from coming back and then rehabilitate the individual.
"In rehabilitating the individual, apart from providing shelter, you need to provide jobs and do follow ups, because they need to buy their medications and see the physicians regularly.
"This is why health insurance will go a long way to address the condition."
He said that the hospital was recording about 15 to 20 new cases of depression on daily basis.
The psychiatrist said that the increase in the number of new cases was as a result of awareness and increase in adversities.
"More people are becoming aware of mental disorders and are visiting the hospitals and that is why we see new cases on daily basis.
"Also, there are more adversities or situations that will make people to break down mentally," he said.
Owoeye said that individuals, society and the government have roles to play in ensuring and maintaining good mental health.
He said that people should have a realistic estimate of their own abilities and learn to live by it.
"People should avoid the use of drugs including alcohol, heroine and others; see your family physicians and religious leaders to pour out your thoughts.
"Well-meaning Nigerians and philanthropists should establish non-governmental organisations and foundations to care for people with mental disorder in our society.
"The government should also train and retrain more experts, vis-à-vis psychiatrists, psychologists, social workers, occupational therapists and psychiatric nurses.
"These personnel are grossly inadequate in Nigeria; we have less than 500 psychiatrists to care for 170 million people.
"The government needs to establish more facilities to cater for the needs of those with mental disorders; the existing ones need to be upgraded.
"All these will go a long way to help tackle the condition," Owoeye said.
JOIN OUR PULSE COMMUNITY!
Recommended articles
Edo students to attend school 3 days per week over subsidy removal
Amotekun arrests suspected burglars, cultist in Osun
Caterers, housewives in Ebonyi rejoice over drop in cooking gas price
Stakeholders endorse Mbah's move to end IPOB's Monday sit-at-home in Enugu
Bauchi govt moves to vaccinate girls against sexually-transmitted virus
Court rejects Obi's request to question INEC on technology deployed
Zylus Homes launches Arizon Estate to help over 1000 people attain home ownership
I'm not a thief - Orji Kalu cries as he recalled prison ordeal
We'll continue to support Owo church attack victims' families – Ondo Govt
Chukwueze denies Real Madrid rumours
Burna Boy: Time and Where to watch Champions League kick-off show Performance
I'm happy with my wife — De Bruyne describes his relationship with Haaland
Manchester City vs Inter: 3 Reasons why Guardiola is already the GOAT football manager
'There are people in Barcelona who don't want me to return' — Messi
EXCLUSIVE: 'It is only Paul Onuachu' — Frank Onyeka reveals his Super Eagles friend