5 Things to know about new FG policy
Used and new vehicles won't be allowed into Nigeria through land borders. But that's only half the story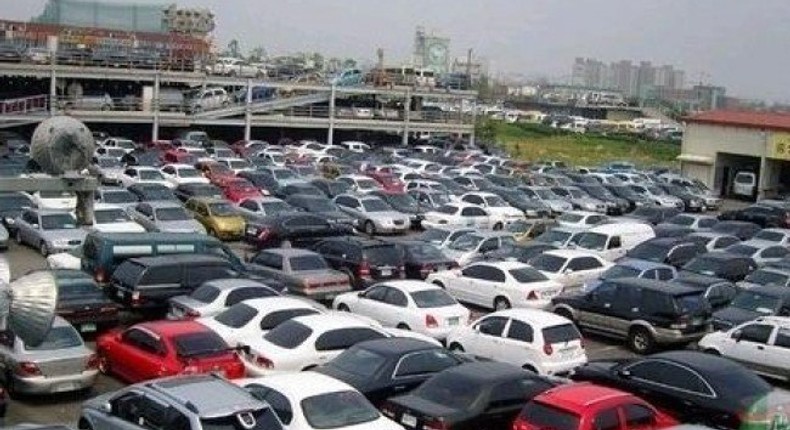 The federal government has just banned importation of vehicles--used or new--through Nigerias land borders.
Here's what this new policy all means:
1. You know how it was possible to get cars through Seme border in Cotonou into Nigeria? You won't be able to do that anymore from January 1, 2017.
Or so the federal government has said.
2. You don't want to have anything to do with Apapa right now.
If all of the vehicles coming into the country have to pass through Nigeria's only functional seaport, you don't want to imagine what will become of Apapa.
Apapa was already a basket-case before now. The petrol tankers, the area boys, the bedlam, the traffic....throw in large trucks evacuating all kinds of cars....
3. Importers of vehicles through the land borders have up till December 31, 2016 to clear their vehicles into Nigeria.
Let the mad scramble and traffic around the Badagry-Mile 2 axis begin.
4. Smugglers and Immigration chaps are about to make a killing.
Because the fact this is an official government policy doesn't mean that smugglers won't be bribing all those Custom and Immigration personnel at Agbara, Seme and elsewhere.
Consumers will then bribe smugglers to get their cars in and the vicious cycle will continue well beyond 2017.
5. Tariff on clearing cars at the Apapa port is still very high. Most persons haven't been able to clear their cars in months or years because of high import duties.
If import duties at the ports aren't reduced, this won't be funny.
Land border car purchase was always the alternative for most because it was cheaper. Is all of that now gone?
If you learned nothing else today, remember this--importation of used vehicles into Nigeria through the land borders has been banned officially. But unofficially, the business is about to step up a notch.
The making of a banana republic.
JOIN OUR PULSE COMMUNITY!
Recommended articles
Couple serves 'gari soaking' to guests at wedding reception (video)
Man from Benin balances 735 eggs on his head to enter Guinness World Records (video)
How to orgasm together, here are 5 tips for couples
Dating in Lagos: Looking for love but finding sex
'The editors didn't do their job' - Nikki Samonas reacts to her steamy sex scene with Jim Iyke
'God told me he created my transgender son in his image' - mother of Angel Maxine (WATCH)
"I'm very sorry mum & dad" – Ghanaian lady caught on camera 'serving' blowjob in nightclub
Do you know about Queen Luwoo, the first and only female Ooni of Ife?
Vaginal massage: Here's your ultimate guide and why it's good for your sex life