'We'll deal with pipeline vandals like Boko Haram,' President says
He also reiterated his commitment to get rid of corruption in the country, stating that is an arch-enemy which has destroyed the lives of many Nigerians.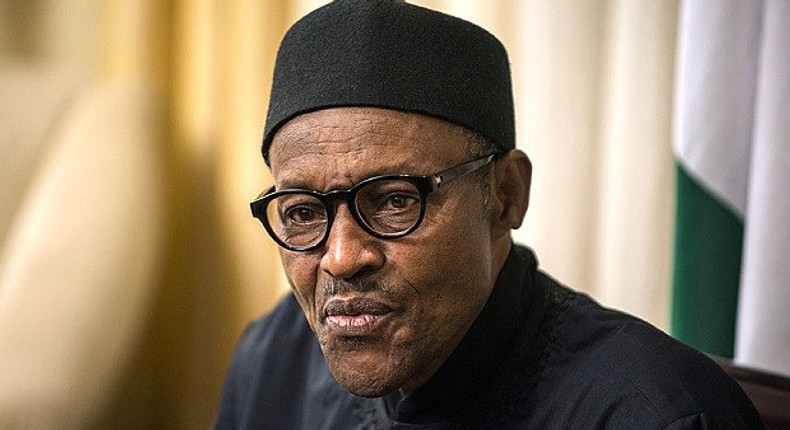 The President stated this on Wednesday, April 13, while speaking to members of the Nigerian Community in Beijing, China.
"I ask for your support to make our vision of stamping out corruption a reality in the shortest possible time. Whoever is caught will not be spared," Buhari said.
"The government is still being dared, but those who are sensible should have learnt a lesson. Those who are mad, let them continue in their madness. I am aware that in the last two weeks, the national grid collapsed a number of times. I hope this message will reach the vandals and saboteurs who are blowing up pipelines and installations. We will deal with them the way we dealt with Boko Haram."
He assured the Nigeria Community that his administration is doing everything possible to find a lasting solution to the current economic crisis.
"Clearly, our vision of a diversified and inclusive economy will not be achieved overnight. It will be a long, and in some cases, painful journey. I am very confident we will get there. But we must start that journey now.
"We hear proposals for short cuts or quick wins. However, all we need to do is look at our history to know that there are no quick wins or short cuts in fixing Nigeria. The many decades of damage and destruction cannot be repaired overnight.
"The reform program we are implementing is not because oil prices are below $45 per barrel today. It is because when oil prices were over $100 per barrel, majority of Nigerians were still suffering. They were simply forgotten and left behind. So, our reforms are to ensure that the majority of Nigerians are not left behind," the President said.
On Boko Haram, Buhari said: "When we came into office in 2015, Boko Haram insurgents occupied 14 Local Government Areas. Today, I am pleased to say the insurgents have been routed out of these local governments and their capacity to fight as a force has been significantly degraded.
"We will continue working hard to ensure that the group is eliminated. This is achievable. And we will not settle for anything less."
Buhari left Nigeria for China on Sunday, April 10, 2016, where he had gone to sign off on a loan facility for the country.
JOIN OUR PULSE COMMUNITY!
Recommended articles
Group urges Tinubu to prioritise care for senior citizens
My people want a Christian to emerge as Senate President  —  Gbenga Daniel
6 positive news stories from Nigeria in May 2023
Fuel prices will go down after removal of subsidy, says NNPC CEO Kyari
Niger governor sacks political appointees
5 Buhari appointees President Tinubu should retain
New Commander 12 Brigade seeks inter-agency collaboration to enhance security in Kogi
Enugu residents lament increase in transportation fares amidst fuel scarcity
MSport Football Challenge: Road to final 2023