'We don't want to disgrace anybody, just return our money,' President says
The president made the comments on Wednesday, July 13, 2016, while inaugurating road and drainage projects in the Tsafe Local Government Area of Zamfara State.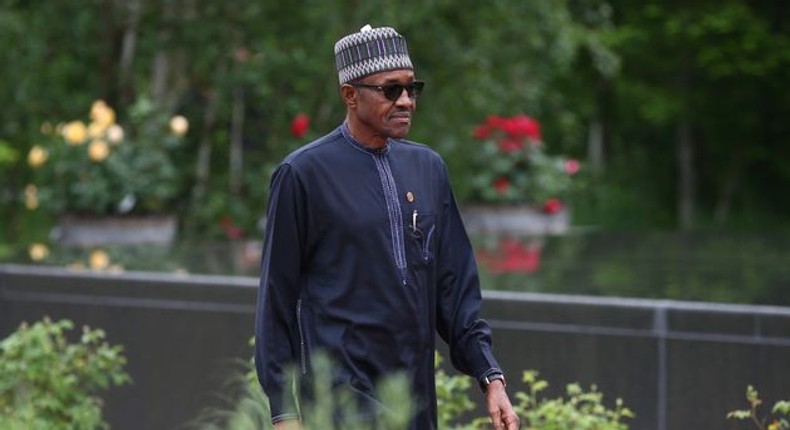 Buhari also said that the era of free and easy money in Nigeria was gone for good.
"As the people of the state are aware the change agenda was central issue of our 2015 electioneering campaign. Since this administration's assumption of office in May 2015, the journey to fix the country and restore the hope of the common man in the Nigerian project has begun in earnest," he said according to Punch.
"You have all agreed to join me and work as agents of change, the challenge before all of us therefore is translating the change into reality. I, therefore, wish to call on every one to think closely about the Nigerian situation.
"There is no easy money to throw around, we must go back to farming, livestock rearing so that we could develop the industries. We must put our hands on deck to ensure success of our mission in engineering Nigeria.
"If efforts were made in the past to diversify the economy from our absolute reliance on a single commodity, we would not have found ourselves in our current situation.
"I assure all Nigerians that the grim economic situations are passing phase which all societies go through. We shall continue to prosecute the war against corruption. We do not wish or desire to humiliate or disgrace anybody, but we must recover stolen funds and put them to collective public use," he added.
Buhari had earlier said that his administration would not spare anyone found guilty of corruption.
JOIN OUR PULSE COMMUNITY!
Recommended articles
FG, Labour to meet June 19 on subsidy implementation framework
Obi, LP tender more documents in evidence against Feb. 25 presidential election
8 demands from health workers to President Tinubu
TUC demands Tinubu increase minimum wage from ₦‎30k to ₦‎200k
NLC, TUC suspend strike after meeting with FG
Ibadan philanthropist donates 2 transformers to support Makinde's govt
Deputy Senate President: What Barau Jibrin will bring to the 10th Assembly
Akeredolu immortalises victims of Owo Church attack with memorial park
BREAKING: Court restrains NLC, TUC from going on strike